Find Events
RSS Feeds
RSS feeds can deliver the latest InfoLab21 news and events direct to your browser without you having to visit the website.
In most browsers you can click on an RSS link and choose to subscribe to the feed to add it to your favourites or bookmarks.
---
Royal Academy of Engineering Distinguished Fellow Lecture Series
Prof. Nikola Kasabov, FIEEE, FRSNZ, RAE DVF, Director, Knowledge Engineering and Discovery Research Institute (KEDRI) Auckland University of Technology
Wednesday 30 October 2013, 1400-1500
C60 InfoLab21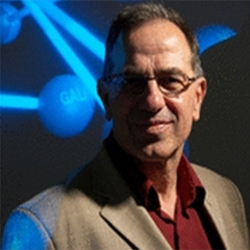 "Evolving Spiking Neural Networks: Methods, Systems and Applications for Spatio- and Spectro-Temporal Pattern Recognition"
Lancaster University is proud to be hosing this talk from Professor Nikola Kasabov in the Royal Academy of Engineering Distinguished Fellow Lecture Series.
All welcome.
General Overview
This lecture is based on part of the work that is related to The Human Brain project. Essentially, this research is about mathematical and computing models that simulate or try to do the same or similar to what the Human Brain does. For example, humans (and even insects) can recognise objects and images quite easily and quickly but they do not necessarily use pixels and the same information as the computers. We 'store' in our brains a huge amount of visual and other information and manipulate it using small amount of energy (30W or so) but computers still struggle to do the same or require much more power.
This research is about new results in this area which can benefit understanding of brain functioning. Researching some diseases, like Dementia for example, can lead to the development of new techniques and devices that can do what people do but automatically (recognise objects or people etc.).
Scientific Overview
Spatio- and spectro-temporal data (SSTD) are the most common data in many domain areas, including: signal processing; bioinformatics; neuroinformatics; ecology; environment; medicine; economics, etc., and still there are no efficient methods to model such data and to discover complex spatio-temporal patterns from it. The talk introduces new methods for modeling and pattern recognition of SSTD based on evolving spiking neural networks (eSNN). eSNN develop their structure and functionality from streams of data in an on-line learning mode [1]. They consist of: input encoding module; 3D SNN reservoir structure; eSNN classifier. They can include also gene regulatory networks as [2]. Different eSNN models are presented, such as: probabilistic neuronal model [3], the dynamic evolving SNN (deSNN) [4], SPAN [5], reservoir SNN NeuCube [6]; quantum inspired SNN [7] and others.
Applications across domain areas are demonstrated, including: moving object recognition [4]; integrated audio-visual pattern recognition [7]; EEG data modeling [8]; design of artificial cognitive and emotional systems [10]. Challenging open problems and future directions are presented [11,12].
Software systems for building SNN are demonstrated introducing the KEDRI Python EvoSpike simulator and the KEDRI MATLAB NeuCube simulator.
Relevant references
[1] N.Kasabov (2007) Evolving Connectionist Systems: The Knowledge Engineering Approach, Springer, London (www.springer.de) (first edition 2002)
[2] L.Benuskova and N.Kasabov (2007) Computational Neurogenetic Modelling, Springer, New York
[3] N.Kasabov, To spike or not to spike: A probabilistic spiking neural model, Neural Networks, Volume 23, Issue 1, January 2010, Pages 16-19
[4] Kasabov, N., Dhoble, K., Nuntalid, N., G. Indiveri, Dynamic Evolving Spiking Neural Networks for On-line Spatio- and Spectro-Temporal Pattern Recognition, Neural Networks, 41, 188-201, 2013.
[5] Mohemmed,A., Schliebs,S., Kasabov,N.(2011),SPAN: Spike Pattern Association Neuron for Learning Spatio-Temporal Sequences, Int. J. Neural Systems, 2012.
[6] Kasabov, N., NeuCube EvoSpike Architecture for Spatio-Temporal Modelling and Pattern Recognition of Brain Signals, in: Mana, Schwenker and Trentin (Eds) ANNPR, Springer LNAI 7477, 2012, 225-243.
[7] Defoin-Platel, M., S.Schliebs, N.Kasabov, Quantum-inspired Evolutionary Algorithm: A multi-model EDA, IEEE Trans. Evolutionary Computation, vol.13, No.6, Dec.2009, 1218-1232
[8] S.Wysoski, L.Benuskova, N.Kasabov, Evolving Spiking Neural Networks for Audio-Visual Information Processing, Neural Networks, vol 23, issue 7, pp 819-835, September 2010.
[9] Nuntalid, N., Dhoble, K., & Kasabov, N. (2011). EEG Classification with BSA Spike Encoding Algorithm and Evolving Probabilistic Spiking Neural Network. in: Proc. 18th Int. Conf. ICONIP, LNCS.
[10] N.Kasabov, R.Schliebs, H.Kojima (2011) Probabilistic Computational Neurogenetic Framework: From Modelling Cognitive Systems to Alzheimer's Disease, IEEE Trans. Auton. Mental Devel., vol.3, No.4, 2011, 1-12.
[11] N.Kasabov (ed) (2013) The Springer Handbook of Bio-/Neuroinformatics, Springer.
[12] G.Indiviery and T.Horiuchi (2011) Frontiers in Neuromorphic Engineering, Frontiers in Neuroscience, 5:118.
Professor Nikola Kasabov
Professor Nikola Kasabov is Fellow of the IEEE, Fellow of the Royal Society of New Zealand and Distinguished Visiting Fellow of the Royal Academy of Engineering. He is the Director of the Knowledge Engineering and Discovery Research Institute (KEDRI), Auckland. He holds a Chair of Knowledge Engineering at the School of Computing and Mathematical Sciences at Auckland University of Technology.
Kasabov is a Past President and Governors Board member of the International Neural Network Society (INNS) and also of the Asia Pacific Neural Network Assembly (APNNA). He is a member of several technical committees of IEEE Computational Intelligence Society and a Distinguished Lecturer of the IEEE CIS. He is a Co-Editor-in-Chief of the Springer journal Evolving Systems and has served as Associate Editor of Neural Networks, IEEE TrNN, IEEE TrFS, Information Science, J. Theoretical and Computational Nanosciences, Applied Soft Computing and other journals.
Kasabov holds MSc and PhD from the TU Sofia, Bulgaria. His main research interests are in the areas of neural networks, intelligent information systems, soft computing, bioinformatics, neuroinformatics.
He has published more than 510 publications that include 15 books, 160 journal papers, 80 book chapters, 28 patents and numerous conference papers. He has extensive academic experience at various academic and research organisations in Europe and Asia, including: TU Sofia, University of Essex, University of Otago, Guest professor at the Shanghai Jiao Tong University, Guest Professor at ETH/University of Zurich.
Prof. Kasabov has received the APNNA 'Outstanding Achievements Award', the INNS Gabor Award for 'Outstanding contributions to engineering applications of neural networks', the EU Marie Curie Fellowship, the Bayer Science Innovation Award, the APNNA Excellent Service Award, the RSNZ Science and Technology Medal, and others. He has supervised to completion 35 PhD students. More information of Prof. Kasabov can be found on the KEDRI web site: www.kedri.aut.ac.nz
Tweet