Find Events
RSS Feeds
RSS feeds can deliver the latest InfoLab21 news and events direct to your browser without you having to visit the website.
In most browsers you can click on an RSS link and choose to subscribe to the feed to add it to your favourites or bookmarks.
---
Brunch Bytes: The Mobile Wallet: Secure mobile payments
Thursday 09 February 2012, 1000-1300
Daresbury Science And Innovation Campus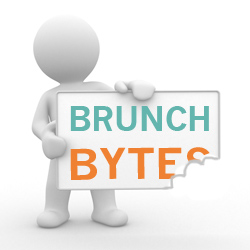 The eighth Daresbury briefing in our popular series of "Brunch Bytes". #bbytes
The mobile wallet is not a new concept but it is extremely relevant to in today's business climate.
Starbucks are now accepting mobile payments from iPhone and BlackBerry applications at 6,800 stores, offering a quick and easy payment method for customers using in-store scanners. Orange and MasterCard are launching a joint NFC-ready handset in Spring 2011 and Visa and 02 are following suit later in the year.
Juniper Research forecasts that the number of mobile payments will grow nearly tenfold by 2013.
With various payment models available (SMS based transactional payments, direct mobile billing, mobile web payments (WAP), near field communication (NFC) and direct carrier/bank co-operation) how can companies guarantee that mobile phone transactions are as secure as possible? As new payment technologies emerge, so do challenges to security.
This briefing will discuss security risks to mobile transactions and consider ways to overcome these challenges.
Why attend and what will you get out of it?
Consider how security issues could affect your company and consumers
Discover how other companies are utilising the mobile wallet
Hear about market trends and likely future directions of this market
Quiz an industry expert on your areas of interest or concern
NB. To be eligible to attend this free event you should be from a northwest SME from the digital and creative sector.
Brunch Bytes
Brunch Bytes is a series of briefings rather than stand alone events. It is designed to allow delegates to register for a programme of four briefings over the next two years (from a choice of 8-10). This is a free scheme which will run until the end of 2012, enabling delegates to choose topics which are appropriate to their business.
The briefings will be run on a quarterly basis with 2 series running in tandem at Lancaster University and Daresbury Science and Innovation Campus.
ISTEP at InfoLab21
This event is supported by InfoLab21 as part of ISTEP's regional events programme.
About ISTEP
ISTEP is a project designed to indentify and support interactions between the North West's Digital and Creative industries and InfoLab21's School of Computing and Communications, directly helping businesses to collaborate with the 270+ strong research community at InfoLab21.
ISTEP is delivered under the "Innovation, Advice and Guidance" product, part of the Government's Solutions for Business portfolio, a highly targeted, publically funded suit of products and services offering solutions to real business needs.
Registration
For more information and to regsiter please go to the link below or the orange the button at the top of the page.
Tweet
Associated Links
Brunch Bytes - InfoLab21's programme of technology briefings