Find Events
RSS Feeds
RSS feeds can deliver the latest InfoLab21 news and events direct to your browser without you having to visit the website.
In most browsers you can click on an RSS link and choose to subscribe to the feed to add it to your favourites or bookmarks.
---
Kendal ICT Cluster Group
Tuesday 27 May 2008, 1800-1930
Castle Green Hotel, Kendal, Cumbria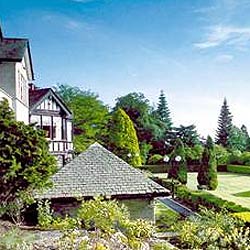 The speakers will be as follows, with a buffet at 7pm.
Podcasting for Business & Creative Professionals
Don McAllister (New Media Consultant) will be presenting on latest Podcasting technologies and their potential for business applications.
Podcasting is all about the creation and distribution of digital media via the internet to computers, portable devices and even to the TV - this session discusses the technology behind podcasting and explains just how easy and inexpensive it is for individuals or organisations of any size to take advantage of this revolution in digital publishing and new media.
R&D Tax Credits
Rachel Marsdin (Associate Director of Taxation, Moore and Smalley) will be presenting on R&D Tax Credits amongst other things.
The definition of Research and Development ("R&D") for tax purposes is wider than most businesses realise and offers considerable opportunities to secure additional tax benefits. After all, the majority of companies carry out some form of R&D, even if they don't think of it strictly in those terms. The current definition covers both pure and applied research, as well as product development activities where there is an advance in science or technology. Many businesses could be wasting valuable tax relief opportunities by not making effective claims for R&D tax relief so if you'd like to find what tax relief you might be eligible for please do register for our event.
Tweet