RSS Feeds
RSS feeds can deliver the latest InfoLab21 news and events direct to your browser without you having to visit the website.
In most browsers you can click on an RSS link and choose to subscribe to the feed to add it to your favourites or bookmarks.
---
Business and Investment Opportunities in Europe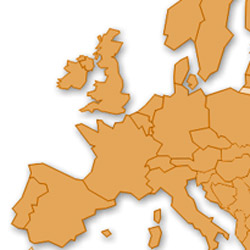 InfoLab21 resident Kinetic Cubed are looking for NW companies looking for business and investment opportunities in Brussels and Copenhagen.
Mark Beresford, Co-founder and Director of Kinetic Cubed is working with two European city region investment promotion agencies, Copenhagen Capacity and Invest in Brussels, to help them market and attract UK companies into their locations.
Copenhagen
Copenhagen is home to one of the highest densities of corporate businesses and corporate HQ operations in Scandinavia. Being at the centre of the Nordic region, which has one of the highest levels of GDP per capita in the world, Copenhagen is a global leader in industries such as Cleantech, ICT and Logistics.
There are three key reasons why UK businesses should consider setting up in Copenhagen, namely:
Copenhagen is the strategic location in the Nordics and has a track record of helping dynamic UK companies acquire new clients, expand and consolidate their operations in this important business region.
Copenhagen provides a high degree of 'flexsecurity' - i.e. an optimal combination of high levels of work force productivity (helping produce more with less in today's highly competitive market places) with labour market flexibility and efficiency.
Copenhagen is a hotbed of know-how, innovation and talent with a high degree of absorptive capacity for new ideas, commercialisation and knowledge transfer around the 'triple helix' of business, universities and government. These factors lead to a high degree of competitiveness, and examples of this can be seen in the significant cluster effects in the green and clean technology, renewable energy, ICT, medical technology and logistics sectors.
Brussels
On the other hand, Brussels is the business and political heart of the EU, well connected and a gateway to European markets. There are three key reasons why UK companies should consider Brussels as a cost effective location to base their European operations from.
Brussels is home to many major global corporations and also provides a relatively low cost gateway to new business opportunities in the local and wider Benelux and European markets.
Brussels is home to key economic and political decision makers from global institutions such as the EU, NATO, NGOs, and think tanks.
Brussels has a strong track record of being one of the most innovative places in Europe to do business. Sectors such as Professional and Financial Services, ICT, Healthcare / Bio and Energy and Environment are highly developed.
If your business is interested in accessing the European market, then like to talk to you. For an exploratory discussion on expansion into the Nordics, or continental Europe, please contact Mark Beresford at mberesford@kinetic3.co.uk or 07788 917931.
Mon 20 December 2010
Associated Links
Tweet