RSS Feeds
RSS feeds can deliver the latest InfoLab21 news and events direct to your browser without you having to visit the website.
In most browsers you can click on an RSS link and choose to subscribe to the feed to add it to your favourites or bookmarks.
---
Wray Broadband Campaigner Talks To BBC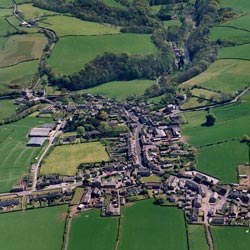 Chris Conder, a campaigner for rural broadband has spoken to BBC's Technology Correspondant Rory Cellen-Jones about the opening broadband divide between rural and urban areas.
Chris, who lives in the Lancashire village of Wray (where InfoLab21 has been working with the community to provide wireless broadband), is critical of BT and Virgin Media's plans to provide super-speed broadband across their networks by 2012.
Chris says the countryside needs speed more than the cities, and should be prioritised by Virgin Media, BT and the Government.
Chris illustrates this issue very well in her excellent video about what broadband means to rural communities as part of BBC's Digital Britain. (Please see the link below.)
InfoLab21's RuralConnect Living Lab team, Drs Keith Mitchell, Nick Race and Johnathan Ishmael have been working with the village of Wray to provide wireless broadband access. More information about their project is available on the Living Lab website below.
Fri 29 October 2010
Tweet