RSS Feeds
RSS feeds can deliver the latest InfoLab21 news and events direct to your browser without you having to visit the website.
In most browsers you can click on an RSS link and choose to subscribe to the feed to add it to your favourites or bookmarks.
---
InfoLab21 Company Lands National Grid Contract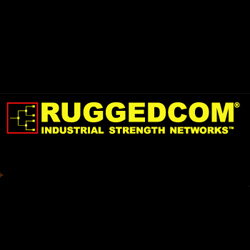 RuggedCom has been awarded a contract from National Grid to supply project management, equipment and services to implement a Remote Access Monitoring and Management solution for 400+ Electric and Gas substations in the UK.
This will be implemented over the next 3 years, with a total project value of approximately $5M USD.
RuggedCom Inc, a Canadian company, has a UK base in Infolab21 and is a leading designer and manufacturer of rugged communications networking solutions for mission-critical applications in harsh environments.
Marzio Pozzuoli, President and CEO of RuggedCom said "We are delighted National Grid chose RuggedCom to supply the equipment and provide the installation and commissioning services for the RAMM project.
"Our willingness to modify our industry leading product offerings to achieve National Grid's desired solution was a key factor in our selection for this project. It's always a pleasure to work with such a knowledgeable customer."
National Grid will use RuggedCom's products to enhance fault response, management and monitoring of the substations. Expected benefits include risk avoidance, improved asset condition assessment, reduced data collection costs, improved asset life management, reduction in unnecessary site visits, enhancement of personnel safety and improved security for remote access.
Jonathan Eggleton, National Grid Global Procurement said "National Grid look forward to a successful working relationship with RuggedCom for the duration of the project and beyond."
Fri 14 January 2011
Associated Links
Tweet