RSS Feeds
RSS feeds can deliver the latest InfoLab21 news and events direct to your browser without you having to visit the website.
In most browsers you can click on an RSS link and choose to subscribe to the feed to add it to your favourites or bookmarks.
---
Big Awards Win for Small North West Agency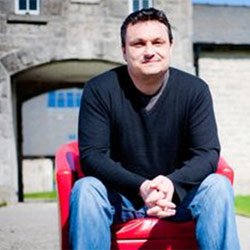 South Cumbria based G1 Creative have been celebrating after winning at the 2011 RAR Awards in London on 31 March.
Having won at the 2010 Awards, the rural based company scooped no less than three awards this year with a fourth award for achieving third-equal in the prestigious Top 10 UK Agencies 'Grand Prix' Award.
With more than 620 client rated agencies from across the UK now on the Recommended Agency Register, the news that G1 Creative were again finalists in seven of the fourteen (up to 30 staff) categories, for a second year, was received with absolute delight at their small studio on the Dalton Hall Estate.
G1 Creative's owner, Gary lawson, explained, "We work extremely hard for our clients, meeting very tight deadlines, solving problems and designing visual communications that will deliver results. We hope our ability to empathise with our clients and their needs, coupled with our desire to develop lasting relationships all play a part in why we have had such strong recommendations."
With a mix of public, private and charitable organisations on their books G1 Creative pride themselves on their local and national client list.
"We really enjoy the variety of our work, from our cider labels for Mitchell Food & Drink to the sensitive approach required on the Sexual Health Campaign for NHS Cumbria" added Gary.
Now in its fifth year, G1 Creative has seen the end of 2010 and the first quarter of 2011 as their busiest period to date. "The tremendous start to the year has been very encouraging, and the awards have certainly given us the an added incentive to start to find talented and motivated people to help us grow" explained Gary.
G1 Creative is a member of the InfoLab21 Associalte Company Scheme.
Fri 20 May 2011
Associated Links
Tweet