RSS Feeds
RSS feeds can deliver the latest InfoLab21 news and events direct to your browser without you having to visit the website.
In most browsers you can click on an RSS link and choose to subscribe to the feed to add it to your favourites or bookmarks.
---
ISIS Case Study: Vision Support Trading Ltd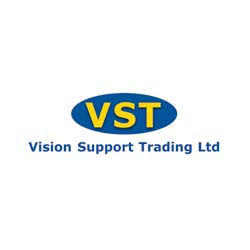 Vision Support Trading handle the transcription of financial documents for blind and visually-impaired customers of their client companies.
They operate in Chester, but cover the entire UK, handling accounts from various multinational financial services, utilities and pharmaceutical companies. The majority of their work consists of the transcription of various documents, including bills, statements, PIN mailings, etc. Their transcription services take a number of forms, including Braille and Audio transcription, utilising specially-created in-house software, and the creation of large print alternatives.
The company has a wide client base which includes SMEs and multinational financial companies. They received constant requests to implement new security measures for their clients' many different security routines. Clients also demanded implementation to very stringent standards, in particular the Payment Card Industry Data Security Standard (PCI DSS) for payment card handling/processing. Consequently, the company was required to submit to frequent security audits which had high costs in terms of both time and money, resulting in an inordinate amount of time spent planning and preparing for the audits. The company needed the ability to satisfy the security requirements of their clients whilst being able to maintain their usual operations. In addition, they recognised their lack of an overall IT strategy with the majority of changes in IT being reactive ad-hoc solutions rather than part of an overall strategy for IT provision and support.
Why We Chose ISIS
"We chose to source expertise via ISIS because as a small company we had a very limited IT resource and lacked expertise in some of the specialist areas of data security required to achieve PCI DSS. Past experience had shown that going outside to, for example, software vendors or IT support companies, was prohibitively expensive and a little biased as many providers were tied to the sale of one particular vendor platform or another. ISIS enabled us to gain specialist technical advice from a completely unbiased perspective and ultimately to see the benefits of a system before engaging with the private sector in the future." David Scott, Managing Director.
The sensitive nature of the data they handled meant that the company found it necessary to improve their security, in terms of infrastructure, processes and software. The InfoLab21 Graduate Academy team completed a detailed investigation into their existing network security. They undertook the modelling of Vision Support Trading's workflow, determined the key stages at which security implications are taken into consideration, and their relative success, along with determining the process steps and network areas where security could be at risk. They ascertained the present major security requirements and industry standards and the most likely changes in policy and enforcement, determined the most crucial aspects in relation to document processing, security and network infrastructure and provided an audit of the existing system's security provision, and research potential infrastructure and software-based solutions in line with the core requirements and existing system.
They provided the company with a summary report which included a set of recommendations for the implementation of an intrusion detection/prevention system with points for further action based upon research and industry best practice.
Anticipated Outcomes and Benefits
By implementing the recommended software, all of which was free-to-use open-source, Vision Support Trading were able to reduce costs, increase the likelihood of further successful contract negotiations and were better future-proofed against both security risks and client requirements.
"The biggest benefit we gained from working with InfoLab21 through ISIS was the expertise of the project assistant and his unbiased appraisal of our needs. We estimate that using ISIS saved us up to £45,000 in the cost of achieving PCI DSS and meant that this could be completed without spreading the work over several years. It has definitely strengthened our position with our financial services clients and assisted us in winning the contract with a large financial services company." David Scott, Managing Director.
The company believes that the work will lead to an improvement in business performance leading to a 25% percentage GVA improvement over the next 2 years and 32 Jobs Safeguarded.
For more information about ISIS and other InfoLab21 services for businesses please contact InfoLab21's Business Relationship Officers:
Sam Winder and Clare Edwards
s.winder@lancaster.ac.uk, c.a.edwards@lancaster.ac.uk
01524 510463/6
Mon 04 July 2011
Associated Links
ISIS - InfoLab21's Strategic Innovation Support Programme (ISIS) aims to raise levels of ICT investment across the region by providing objective advice, guidance and appropriate ICT solutions to SMEs
Tweet