RSS Feeds
RSS feeds can deliver the latest InfoLab21 news and events direct to your browser without you having to visit the website.
In most browsers you can click on an RSS link and choose to subscribe to the feed to add it to your favourites or bookmarks.
---
Invento Software App Shortlisted For Awards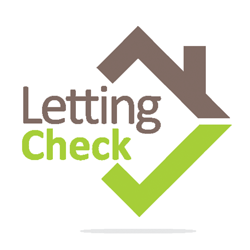 InfoLab21 resident Invento Software has been shortlisted as a finalist for 2011/12 in 2 categories of the prestigious Landlord & Letting Awards.
The application is called LettingCheck and enables property letting agents and inventory clerks to deliver a quick, accurate inventory using a mobile device. Available for Apple and Android devices, LettingCheck contains a comprehensive database of items, descriptions and conditions to allow touch and select inventories.
With the addition of photo capture, LettingCheck has saved users over 80% in terms of the time it takes to produce a finished report.
An associated web application helps manage the complete inventory process from check-in to check-out producing professional reports from the data created on the chosen device.
Jamie Norman of Invento Software said: "We are thrilled to reach this stage in the judging process: it really is testament to our hard work and commitment.
"We're pleased that all the innovation which has gone into building LettingCheck and delivering such great results for our customers has been recognised. We are now just keeping our fingers crossed that we are lucky enough to walk away with a winner's trophy on the night."
Oliver Romain, editor of Landlord & Buy-to-Let magazine and lead judge for the Awards, commented: "The Landlord & Letting Awards are the premier nationwide private rented sector awards in the UK, and it's great to be able to recognise and reward the best in the industry.
"This year's response was phenomenal, with over 1,000 entries received across the various categories, so LettingCheck has done brilliantly to be shortlisted."
The winners for each category will be announced at a gala dinner - hosted by property investor and TV presenter Melissa Porter - being held at the Concourse Suite, Birmingham NEC, Wednesday 16th November, 2011.
Thu 27 October 2011
Tweet