RSS Feeds
RSS feeds can deliver the latest InfoLab21 news and events direct to your browser without you having to visit the website.
In most browsers you can click on an RSS link and choose to subscribe to the feed to add it to your favourites or bookmarks.
---
LUNS Has The X-Factor For InfoLab21 Researchers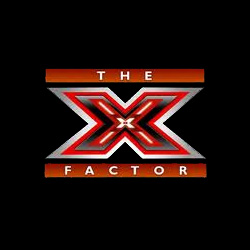 Lancaster University research group Mobile Radicals are collaborating with InfoLab21 resident company LUNS on a research project into Twitter usage.
The Mobile Radicals, a group of researchers based in the School of Computing and Communications, have been carrying out research into the use of Twitter as a form of interaction with the highly popular X-Factor TV show. The latest project involves analysing thousands of tweets per second which clearly requires a robust hosting infrastructure.
LUNS, one of InfoLab21's resident high-tech companies were able to provide a high bandwidth hosting environment at short notice to support the project.
Having carried out analysis of tweets relating to the UK X-Factor show in 2010, Mark Lochrie of the group says they are now looking to further the research globally to look for international variations in usage. This requires analysing a significantly higher amount of data. At peak times the estimated tweets per second related to the US show is an incredible 3,000. In order to achieve the results they are seeking, the group needed a more robust hosting infrastructure with greater bandwidth and lower latency. LUNS were able to respond quickly when the request came in and now it's full steam ahead for the project.
Miles Burke, Operations Manager at LUNS said, "When approached by Mark's group we were happy to make our hosting facilities available to assist with this innovative project. We have dual data centres with resilient gigabit fibre Internet connectivity which makes for the perfect environment for resource-intensive applications such as this."
Mark says "We are looking forward to achieving greater results by utilising the infrastructure in place at LUNS."
Wed 30 November 2011
Tweet