RSS Feeds
RSS feeds can deliver the latest InfoLab21 news and events direct to your browser without you having to visit the website.
In most browsers you can click on an RSS link and choose to subscribe to the feed to add it to your favourites or bookmarks.
---
£250,000 Contest to Create Digital Innovations for the Cultural Sector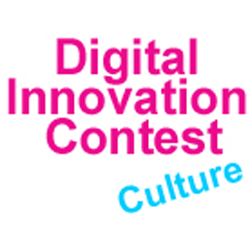 The Digital Innovation Contest -Culture is being run in conjunction with a number of cultural sector organisations and is offering businesses up to £24,000 each in funding for the development of innovative commercial prototypes.
They are looking for applications under 3 main challenge areas with individual challenges from six top cultural institutions.
The challenges
Commercialisation of digital assets
Two awards of £24,000
Challenges from British Museum and The New Art Gallery Walsall
Mobile and location based access
Three awards of £24,000
Challenges from The National Museum of Scotland, SPACE and The Public
Connectivity and conversation
Three awards of £24,000
Challenges from The Design Museum, Birmingham Museums and Art Galleries and The International Slavery Museum/National Museum of Liverpool
For more details please go to the link below.
Wed 07 March 2012
Associated Links
Tweet