RSS Feeds
RSS feeds can deliver the latest InfoLab21 news and events direct to your browser without you having to visit the website.
In most browsers you can click on an RSS link and choose to subscribe to the feed to add it to your favourites or bookmarks.
---
EPSRC launches second ICT Pioneers competition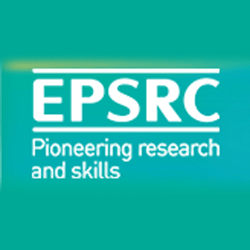 The Engineering and Physical Sciences Research Council (EPSRC) has launched its second Information and Communication Technology competition - ICT Pioneers, following its success last year.
The competition aims to recognise the most exceptional UK PhD students in ICT-related topics who are able to communicate and demonstrate the excellence and exploitation potential of their research
This exciting competition is open to all second and third year UK postgraduate research students in ICT-related subjects. ICT-related subjects include but are not restricted to Electronics, Communications, Computer Science and Human-Computer Interfaces and Photonics.
There will be five cash prizes of £2,000 with a chance to win a bonus prize of £1,000.
The competition is currently accepting Expressions of Interest from applicants. The deadline is 12 noon, Wednesday 13 June.
Contact details:
EPSRC Press Office on 01793 444404 or pressoffice@epsrc.ac.uk
Wed 14 March 2012
Tweet