RSS Feeds
RSS feeds can deliver the latest InfoLab21 news and events direct to your browser without you having to visit the website.
In most browsers you can click on an RSS link and choose to subscribe to the feed to add it to your favourites or bookmarks.
---
App of the Month: Peter Sidwell's 20 Recipes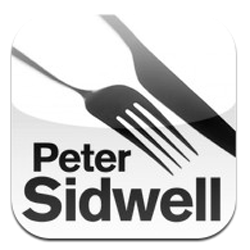 TV Chef Peter Sidwell came to InfoLab21 to seek help with developing his idea for an iPhone and iPad app with recipies, 'cook-along' videos and built-in social media.
To find out more about how the ISIS programme helped Peter get his App up and running please view the video of the Simply Good Food Case Study.
The 20 Recipies app is available to download from the App store (see the link below). Features include:
A selection of cook along videos
A selection of cook along videos
Portion calculator for 2, 4 & 8 portions
All recipes and videos are built into the app so no need for Wifi or mobile data connection after download
Share recipes with friends on Twitter and Facebook
If you would like to know whether you are eligible for help with similar projects please contact out Business Relationship Officers Clare or Sam:
Clare Edwards
tel: +44 (0)1524 510466
email: c.a.edwards@lancaster.ac.uk
or
Samantha Winder
tel: +44 (0)01524 510463
email: s.winder@lancaster.ac.uk
"App of the Month" features some of the Apps to come out of InfoLab21's research and collaboration.
Mon 30 April 2012
Associated Links
Tweet