RSS Feeds
RSS feeds can deliver the latest InfoLab21 news and events direct to your browser without you having to visit the website.
In most browsers you can click on an RSS link and choose to subscribe to the feed to add it to your favourites or bookmarks.
---
App of the Month: Think Skins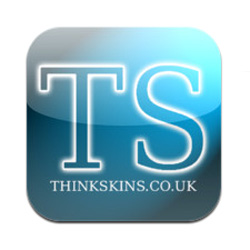 The Think Skins app allows you to fully customise your mobile phone's design by creating your own uniquely designed protective cover.
The app allows you to take a photo, or choose a pre-existing one, and then edit it to create a skin to stick to the outside of your mobile phone.
It was developed for Lancashire based company Think Skins through Lancaster University's Unite With Business project by student Christopher Winstanley, from the School of Computing and Communications. Christopher is doing an MSc in Advanced Computer Science following his BSc in Computer Science with Innovation.
Think Skins are delighted with their unique app. You can find out more about the app at www.thinkskins.co.uk.
"App of the Month" features some of the Apps to come out of InfoLab21's research and collaboration.
The Unite With Business project supports students and graduates with paid placements to Northwest based small companies. If you are a company in the Northwest and want to find out if Unite With Business could benefit you then please email unite@lancaster.ac.uk.
Thu 31 May 2012
Associated Links
Tweet