RSS Feeds
RSS feeds can deliver the latest InfoLab21 news and events direct to your browser without you having to visit the website.
In most browsers you can click on an RSS link and choose to subscribe to the feed to add it to your favourites or bookmarks.
---
New £4.5M competition for Cloud based innovation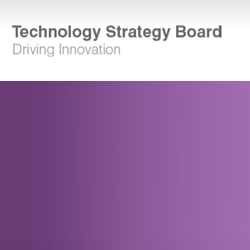 In 2011 the Technology Strategy Board funded feasibility studies in Cloud Computing and the outcome of these studies identified three overarching issues that present a challenge to adoption; Interoperability, Resilience of Data and Identity Assurance.
They are now launching a second round of investment of up to £4.5m. The competition is designed to reach out to both SMEs directly and to SMEs via larger organisations. The competition opens on 9 July 2012. All UK-based companies and research organisations are eligible to enter as part of collaborative, business-led consortia and projects are expected to last 6 to 24 months.
A Competition Launch event is planned for June 26th. This event will cover the scope of the competition, key areas of contribution, timetable and the rules for entrants. This will provide an opportunity to meet the sponsors of the competition and potential collaborators and to explore the scope and intent of the competition in more detail.
The Launch event will be held at the Department of Business, Innovation and Skills Conference Centre at 1 Victoria Street, London.
The event is free to registered delegates. Registration is limited to a maximum of two representatives from any interested party and can be completed online from the link below.
Fri 29 June 2012
Associated Links
Tweet