RSS Feeds
RSS feeds can deliver the latest InfoLab21 news and events direct to your browser without you having to visit the website.
In most browsers you can click on an RSS link and choose to subscribe to the feed to add it to your favourites or bookmarks.
---
Protecting Your Business in an Insecure World Cyber Security Conference 2012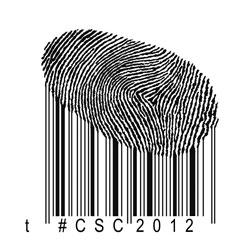 In a world where cyber security is an ever-increasing risk to the day-to-day running of a business, Northwest Small and Medium Enterprises (SMEs) are being offered the chance to engage with top industry and academic security experts at the Cyber Security Conference 2012 (CSC2012).
CSC2012 is free to attend and is aimed at all SMEs who would like to know more about cyber threats and how to flourish whilst also protecting their business from any potential security risks.
Industry and academic experts will present the latest issues and solutions to various cyber security problems. Presentations will be given from various industry representatives, the ICT Knowledge Transfer Network, the UK Department for Business, Innovation and Skills and Lancaster University academics who specialise in cyber security research.
Security Lancaster
This event is being hosted by Security Lancaster, Lancaster University's Security Centre of Excellence and InfoLab21 Lancaster University's Information Communications Technologies (ICT) Centre of Excellence, in partnership with the ICT Knowledge Transfer Network (KTN).
By attending this event businesses will have access to some of the best security experts in the region from industry and academia. Security Lancaster is one of only eight centres in the UK and the only one in the north of England and Scotland to receive Academic Centre of Excellence in Cyber Security Research status by the Engineering and Physical Sciences Research Council (EPSRC) and Government Communications Headquarters (GCHQ).
How Cyber Security relates to businesses
The aim of the event is to engage with businesses, help them learn how cyber security relates to them, identify the problems they face in this area and offer expert advice. Attendees will also be asked about what assistance they would find most useful to protect their organisation.
Dr Daniel Prince, Business Partnership Manager for Security Lancaster explains,
"My main role is to provide access to the security innovation that occurs within the centre for businesses of all sizes and other partners such as governments and non-commercial organisations. It is these organisations that we would like to work with as they have the real world and challenging issues we would like to address.
"So for us it's a case of trying to find those problems and then engaging with that business or organisation to resolve them and create a process which helps to drive their growth and enables them to innovate and be creative. The question we are asking is what security problems can we help you solve? Come along to Cyber Security Conference 2012 and find out how to protect your business."
CSC2012 builds on last year's successful Cyber Security Conference CSC2011. Comments from attendees included:
"What a great forum to discuss a critical topic. From experts to academics, you were exposed to the latest research and thought."
"CSC2011 provided an invaluable opportunity for industry and academia to meet in the convivial surroundings of Lancaster House Hotel to discuss areas of mutual interest in cyber security and learn from each other's experiences."
Tony Dyhouse (ICT KTN) states, "We are delighted to be running this event again in partnership with Lancaster University. Last year's event was a great success and an exemplar of ICT KTN working with academia and industry for the benefit of all."
The event takes place at Lancaster House Hotel but sections will also be filmed and uploaded throughout the day for a virtual audience.
This event is supported by InfoLab21 as part of the regional events programme for its ISIS and ISTEP business support projects. ISIS and ISTEP are projects part funded by the European Regional Development Fund and designed to identify and support collaborations between North West companies and the 270+ strong research community at InfoLab21's School of Computing and Communications. The projects are delivered as part of the Government's Solutions for Business portfolio, a highly targeted, publically funded suit of products and services offering solutions to real business needs.
Mon 30 July 2012
Tweet