RSS Feeds
RSS feeds can deliver the latest InfoLab21 news and events direct to your browser without you having to visit the website.
In most browsers you can click on an RSS link and choose to subscribe to the feed to add it to your favourites or bookmarks.
---
Lancaster LEAD Opportunity for SME Owner-Managers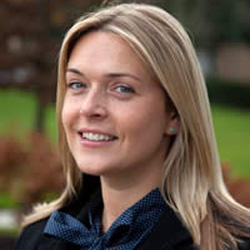 Lancaster Universty are currently looking for any owner-managers interested in participating in the LEAD programme. The next cohort is due to start in September.
LEAD® (Leading Enterprise and Development)is a ten month programme which has been specifically designed by Lancaster University Management School for owner-managers of small to medium sized businesses. The programme concentrates on two areas of the business: the business itself and the personal development of the owner-manager, providing a framework to increase profitability, diversify and grow the business.
LEAD have worked directly with over 250 companies since the programme was launched in 2004.
Olympic Coaches
Director Dr Sue Smith is currently in London sharing the secrets of business success with Olympic coaches from all over the world.
Dr Smith is presenting three sessions at the Global Coaches House in London, during a two-week programme of activities for international coaches.
Dr Smith says:
"The sessions will focus on how the technique of reflective practice can help people to learn faster. I'll be looking at the learning opportunities that are created when the sports world meets the management learning world and what the two can learn from one another. I will be engaging the Olympic coaches in some reflective learning activities to illustrate how powerful the technique can be."
Reflective practice encourages participants to constantly and consistently reflect on actions and outcomes to develop better practice. It is used as a technique on the highly successful Lancaster LEAD® programme where 90% of participants have reported an increase in sales turnover, employment, productivity and profits. On average Lancaster LEAD® participants increase their turnover by £200,000.
LEAD® are holding a preview lunch at Quite Simply French on 14th August.
For further details about joining the LEAD programme or attending a preview day, contact Kim Ashby, Outreach Communications Officer, Lancaster University Management School on k.ashby@lancaster.ac.uk or 01524 510713.
Sun 29 July 2012
Associated Links
Tweet