RSS Feeds
RSS feeds can deliver the latest InfoLab21 news and events direct to your browser without you having to visit the website.
In most browsers you can click on an RSS link and choose to subscribe to the feed to add it to your favourites or bookmarks.
---
MSc Cyber Security students gain insight from global security business Secarma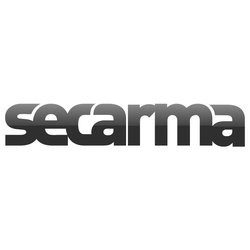 Security Lancaster strengthened its relationship with Secarma, a security business specialising in rapid business continuity and data recovery solutions, by inviting Stuart Coulson, Head of Sales, to be a guest lecturer for MSc Cyber Security students.
Covering hot security topics including "bring your own device" "cloud security" and "securing the supply chain" Stuart gave the students valuable insight into the commercial impact that security risks like these can have on businesses.
Not only was this a great opportunity for students on the course, it also developed the partnership between Secarma and Lancaster University, which was recently awarded an Academic Centre of Excellence in Cyber Security Research by GCHQ and the EPSRC
Stuart explained "Developing a partnership like this adds an extra facet to Secarma giving us access to the latest research and ensuring that we stay ahead of the latest cyber security trends."
Secarma also set a challenge for the MSc students - putting three Raspberry Pi micro-computers up for grabs to the students that deliver the most competent answers to the questions designed by Secarma in collaboration with the University lecturers.
Dr Daniel Prince, Associate Director for partnerships at Security Lancaster which brings together Lancaster University's research in cyber security, security futures, violence and society and investigative expertise said: "It was great to have Stuart here presenting to the students. His talk reinforced the material they have been learning on the module on information security systems management as part of their MSc in Cyber Security, by providing real world examples and grounding the students in the day to day realities of life in a high tech security company.
We believe that engagement from companies such as Secarma in the MSc is vital to the vitality and success of the programme and the company. By working together we can combine cutting edge education and innovative current business problems in order to develop the next generation of Cyber Security practitioners and leaders."
Working with cyber security business in this way is extremely important to ensure that our graduates leave university with a real understanding of the commercial impact of a cyber-attack.
The Faculty of Science and Technology now has its own dedicated Student Employability Manager in recently-appointed Pam Pickles. Pam commented "Experience working with employers and business to solve real-world problems is what makes graduates stand out to potential recruiters. Relationships such as this between the MSc in Cyber Security and Secarma enhance and develop the employability of our graduates and postgraduates, so important in today's competitive job market."
Tue 23 October 2012
Tweet