RSS Feeds
RSS feeds can deliver the latest InfoLab21 news and events direct to your browser without you having to visit the website.
In most browsers you can click on an RSS link and choose to subscribe to the feed to add it to your favourites or bookmarks.
---
School of Computing and Communications Secures £650k for Future Internet Research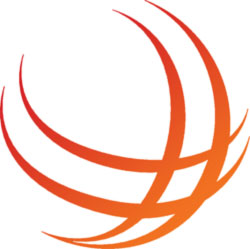 Lancaster University's School of Computing and Communications has secured funding for three new projects worth over £650k through the EU Future Internet Research & Experimentation (FIRE) programme.
Recognising that the Internet has become the backbone of modern society, the FIRE programme addresses the need for large scale experimentation and testing of emerging Internet research. These projects build upon a history of previous and current FIRE projects (SmartSantander, Wisebed, ResumeNet, EINS) and the School's long standing tradition in developing and experimentally evaluating new mechanisms for the Internet.
Head of School, Professor Geoff Coulson said,
"On behalf of the School, I'm very proud that our computer networking research has contributed so significantly to the European "Future Internet" research agenda. We have truly been one of the main players in this important domain, with a succession of back-to-back projects over the past several EU Framework programmes - a record equalled by few other European Universities. Our success and contribution in this area reflects the School's strong reputation for carrying out advanced networking research and experimentation using laboratory and real-life testbeds."
The three newly funded projects are:
RELYonIT (£271,347)
Dr Utz Roedig, Dr Andreas Mauthe, Professor Geoffrey Coulson
RELYonIT investigates how environmental properties such as interference, temperature or humidity influence communication in wireless networks. The goal of RELYonIT is to provide a systematic framework and toolset to enable the reliable use of wireless networks in hostile environments.
STEER (£299,302)
Dr Nicholas Race, Professor David Hutchison
The STEER (Social Telemedia Environment for Experimental Research) project is building an experimentation platform to investigate the cross-over between social networks and networked media (such as on-demand video). STEER will be developing software that can process information provided by social networks to not only create richer, more personalised media experiences, but also to improve the performance of the underlying computer network. This work makes use of a real-life, community-based testbed.
OFELIA (£95,000)
Dr Nicholas Race, Professor David Hutchison
The OFELIA project brings together 17 institutions from across Europe to create a unique experimental facility based on the emerging OpenFlow networking technology. OpenFlow uses an unprecedented level of live statistical data gathered from the Internet, subsequently helping to optimize its performance. Within OFELIA, Lancaster University is developing an extension to OpenFlow to support the transparent caching of data within the network, with a view to making the future Internet more responsive and efficient.
Thu 22 November 2012
Associated Links
Tweet