RSS Feeds
RSS feeds can deliver the latest InfoLab21 news and events direct to your browser without you having to visit the website.
In most browsers you can click on an RSS link and choose to subscribe to the feed to add it to your favourites or bookmarks.
---
Spin-out Company Isis Forensics Wins Significant Investment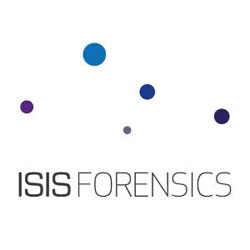 School of Computing and Communications spin-out company Isis Forensics has secured significant investment from The North West Fund for Venture Capital and Lancashire County Council's Rosebud Fund.
Isis Forensics was founded by Dr James Walkerdine in 2007 and is based in InfoLab21. It is an international digital forensics company which specialises in developing solutions to protect individuals and assist law enforcement with digital investigations. Their links with the University, assistance from InfoLab21 and focus on Research and Development has allowed them to develop cutting edge technologies in the areas of online child protection, language analysis and online conversation modelling.
Solutions include a mobile phone child protection app 'ChildDefence', which made international headlines when it was released. Isis Forensics has also worked closely with law enforcement to develop a language analysis toolkit which has recently attracted significant investment, highlighting the potential of the technologies.
CEO Dr James Walkerdine explains:
"Language analysis software can play an important role in protecting children online. The technology we have developed has the potential for use by website operators, internet service providers, law enforcement agencies and children themselves. We began looking at funding opportunities in the summer of 2011, spent 10 months working with Enterprise Ventures to further develop our business plan and to put together a strong management team to drive the company forward. We finally secured the investment in July this year. This investment will allow us to further develop products and also enable access to the technology for other markets. We are seeking new partnership and welcome inquiries."
The deal is the first joint investment by The North West Fund for Venture Capital and Rosebud, both of which are managed by Enterprise Ventures.
Douglas Stellman, investment director at Enterprise Ventures, said:
"We are delighted to have been able to work with Lancaster University to secure significant funding for this exciting new technology company, and to have helped bring about the first joint investment by the Rosebud Fund and The North West Fund for Venture Capital. It shows how regional funds can work together to support emerging businesses with the potential to address global export markets."
Lancashire County Councillor Michael Green, cabinet member for economic development, environment and planning, said:
"Rosebud and the North West Fund are working to support companies in Lancashire, especially ones that can show high growth potential. Universities have an important role in creating a sustainable economy through high level skills and innovation. It's important that we support universities across the county to encourage emerging businesses and new ideas."
As part of the funding round, the company have been able to appoint a non-executive chairman Patrick Jolly, a former director of SurfControl plc.
Fri 14 December 2012
Associated Links
Tweet