RSS Feeds
RSS feeds can deliver the latest InfoLab21 news and events direct to your browser without you having to visit the website.
In most browsers you can click on an RSS link and choose to subscribe to the feed to add it to your favourites or bookmarks.
---
'Making Sense of Microposts' Workshop Accepted for WWW2013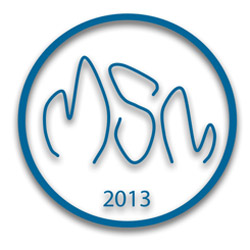 A workshop submitted by Dr Matthew Rowe from the School of Computing and Communications has been accepted at the World Wide Web Conference 2013.
The workshop has already attracted interest from global online brands Ebay (who are sponsoring the workshop's challenge prize) and Google.
Making Sense of Microposts (#MSM2013) is the third workshop in a series by Dr Rowe and his colleagues Dr Milan Stankovic from Université Paris-Sorbonne and Dr Aba-Sah Dadzie from the University of Sheffield.
The objective is to look into the data analysis of short posts on social media platforms. For example, Twitter updates, Foursquare check-ins, Facebook likes, Instagram photos and Google recommends.
At the workshop there will be a Concept Extraction challenge with a case prize of $1500 sponsored by Ebay.
Dr Rowe, whose research centres on the Social Semantic Web, said;
"This challenge will provide the first benchmarking of concept extraction for microposts which is much needed at the moment as nothing of its kind yet exists."
The rate at which Microposts are published is expected to continue increasing; this is thought to be at least partly due to the expanding use of social media via mobile platforms. 2012 saw smart phone sales surpass personal computers worldwide for the first time.
The practical uses of this data analysis can range from emergency response and crowd tracking, to financial risk forecasting, political sentiment analysis, public opinion assessment, and e-Learning. In each case it is imperative to make sense of Microposts in order to extract and act upon this useful information.
Dr Rowe hopes that the success of having the workshop submitted will be beneficial for the School and Lancaster University.
"The collaboration with Ebay and the interest from Google is great for Lancaster University's visibility in wider data mining circles. We also hope to get people at the University interested in submitting to both the workshop and the challenge."
How To Submit to the Workshop
How to Submit to the challenge
oak.dcs.shef.ac.uk/msm2013/challenge
The World Wide Web Conference
The World Wide Web Conference is a yearly international conference on the topic of the future direction of the World Wide Web. It began in 1994 at CERN and is organized by the International World Wide Web Conferences Steering Committee (IW3C2). WWW 2013 will take place on Monday, 13th May 2013, in Rio de Janeiro, Brazil.
Tue 05 February 2013
Tweet