RSS Feeds
RSS feeds can deliver the latest InfoLab21 news and events direct to your browser without you having to visit the website.
In most browsers you can click on an RSS link and choose to subscribe to the feed to add it to your favourites or bookmarks.
---
Could Your Business Benefit from our Summer Placement Scheme?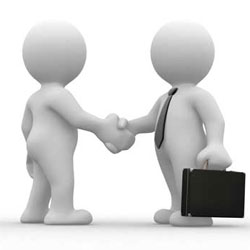 Companies are invited to participate in the 2013 ICT Summer Placement Scheme.
Following a successful pilot year in 2012 where over 20 students were placed with companies, we now have 25 students from the School of Computing and Communications who have successfully applied to the scheme.
Please get in touch with Sarah Mills as soon as you can to find out more or express your interest in applying, no later than 30th April.
Tel 01524 510421 or email sarah.mills@lancaster.ac.uk
Students will be matched to each project according to the skills required by the company. Projects may include mobile development, web development, software development or other IT projects.
A case study from last year can be seen from the link below.
If you have a project that falls outside of the skill set of the School of Computing and Communications, the Faculty of Science and Technology's Internship Programme has a wide range of students looking for placement opportunities.
Tue 26 March 2013
Tweet