RSS Feeds
RSS feeds can deliver the latest InfoLab21 news and events direct to your browser without you having to visit the website.
In most browsers you can click on an RSS link and choose to subscribe to the feed to add it to your favourites or bookmarks.
---
Competition launched for technology companies to help make UK's streets smarter
Story supplied by LU Press Office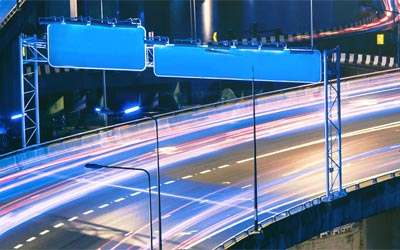 Technology companies are being given an opportunity to help make the nation's roads smarter and save the taxpayer millions - thanks to an innovative programme that could help revolutionise highways maintenance.
The Smart Streets project aims to make highways maintenance significantly more efficient through the use of real-time data to inform the management of issues such as gritting, flooding and potholes.
The project aims to see the creation of a Smart Streets data hub, which can be accessed by contractors undertaking maintenance work. A more targeted data-led approach to maintenance could lead to huge cost savings for taxpayers.
Businesses have an opportunity to tap into £30k of funding being made available by Smart Streets by entering a competition to produce concepts of technologies that could use the data hub to inform highways maintenance.
Professor Nigel Davies speaks to BBC Radio Lancashire:
Smart Streets is being run by a partnership including Lancaster University, Birmingham University, In Touch Ltd, Amey, Balfour Beatty Mott MacDonald, Carillion, Redcar and Cleveland Council and Birmingham City Council. It has been funded by the UK's innovation agency, the Technology Strategy Board.
Nick King of Lancaster University said: "We are looking for businesses to come to us with exciting and innovative ideas of how a Smart Streets data hub could be used to transform how we view, and carry out, highways maintenance."
"Highways maintenance can be a costly process for local authorities and we believe that the creation of a data hub will enable vast improvements to be made in efficiencies such as using localised climate information to grit roads at the optimum times. We are making some funding available for businesses who can demonstrate the potential of such a data hub."
Businesses have until November 3rd to submit their proposals to the Smart Streets competition. Applications should be scaled as £1k, £2k, £5k, £10k or £20k projects. All projects need to be completed within three months from the announcement of the competition winners.
The Smart Streets project is being led by Morecambe-based technology company In Touch Ltd.
John Walden, managing director of In Touch Ltd, said: "We think that there are great potential benefits from the creation of a data hub and we are looking forward to seeing imaginative and innovative proposals that will demonstrate just how useful a hub could be."
For more information about Smart Streets visit www.smartstreetshub.com or contact Nick King by calling 01524 510477 or emailing n.king@lancaster.ac.uk.
Wed 23 October 2013
Tweet