RSS Feeds
RSS feeds can deliver the latest InfoLab21 news and events direct to your browser without you having to visit the website.
In most browsers you can click on an RSS link and choose to subscribe to the feed to add it to your favourites or bookmarks.
---
Last chance to enter £30,000 Smart Streets Hub competition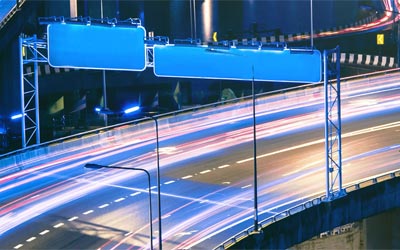 This week sees the last chance for developers to take advantage of the unique £60k funding being made available by the Smart Streets Project.
Applications are welcomed to create concepts or technology demonstrators (e.g. apps), that utilise data from the Smart Streets Hub and address a need in the highways sector. With the deadline looming, competition funding still available, and a straight forward application process, this competition is an opportunity not to be missed by developers from the SME community.
The Smart Streets project, funded by the Technology Strategy Board, aims to develop an open data hub for road maintenance that will facilitate new innovation across the industry leading to cost reductions, new revenue opportunities and make the nation's roads safer. The Smart Streets Hub will act as a common repository for a wide variety of highways related data ranging from asset status, through to maintenance schedules and meteorological data.
The project's goal is to encourage the participation from smaller innovative technology players to share and exploit data to improve efficiency of current services and to allow the development of new services that utilise and combine data in new and innovative ways.
The Smart Streets project is being led by Morecambe-based technology company In Touch Ltd in a partnership including Lancaster University, Birmingham University, Amey, Balfour Beatty Mott MacDonald, Carillion, Redcar and Cleveland Council and Birmingham City Council. It has been funded by the UK's innovation agency, the Technology Strategy Board.
John Walden, managing director of In Touch Ltd, said: "We think that there are great potential benefits from the creation of a data hub and we are looking forward to seeing imaginative and innovative proposals that will demonstrate just how useful a hub could be."
Nick King of Lancaster University said: "We are looking for businesses to come to us with exciting and innovative ideas of how a Smart Streets data hub could be used to transform how we view, and carry out, highways maintenance."
"Highways maintenance can be a costly process for local authorities and we believe that the creation of a data hub will enable vast improvements to be made in efficiencies such as using localised climate information to grit roads at the optimum times. We are making some funding available for businesses who can demonstrate the potential of such a data hub."
Businesses have until 5pm Wednesday 18th December to submit their proposals to the Smart Streets competition. Applications should be scaled as £1k, £2k, £5k, £10k or £20k projects. All projects need to be completed within three months from the announcement of the competition winners.
For more information about Smart Streets visit www.smartstreetshub.com or contact Nick King by calling 01524 510447 or emailing n.king@lancaster.ac.uk
Thu 12 December 2013
Tweet