RSS Feeds
RSS feeds can deliver the latest InfoLab21 news and events direct to your browser without you having to visit the website.
In most browsers you can click on an RSS link and choose to subscribe to the feed to add it to your favourites or bookmarks.
---
ISIS Project breaks InfoLab21 milestone of 1000 companies supported through ERDF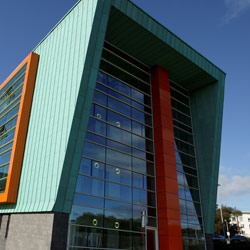 InfoLab21's ISIS Project is continuing a legacy of supporting businesses through European Regional Development Funds (ERDF) and has now taken the total number of companies that have accessed regional support programmes at InfoLab21 to 1081.
In addition to this, ERDF projects at InfoLab21 have helped regional businesses create over 650 new jobs and safeguarded a further 1500. That equates to an average of 0.7 new jobs and 2.9 safeguarded jobs for each company working with InfoLab21 projects.
ISIS, the most recent project in InfoLab21's ERDF portfolio, has worked with 321 companies throughout the North West of England. By utilising digital technologies to work smarter, innovate and transform their business, ISIS has helped them generate over 240 new jobs and safeguarded a further 920.
To find out more about InfoLab21's work to support business please contact David Oliver, Business Relationship Officer on 01524 510466 or email d.a.oliver@lancaster.ac.uk.
Sun 01 June 2014
Tweet