RSS Feeds
RSS feeds can deliver the latest InfoLab21 news and events direct to your browser without you having to visit the website.
In most browsers you can click on an RSS link and choose to subscribe to the feed to add it to your favourites or bookmarks.
---
Google award recognises Lancaster academic's focus on eye tracking research
Story supplied by LU Press Office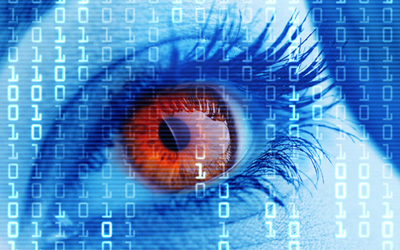 Computing giant Google has recognised research at Lancaster University to develop eye-tracking technology.
Professor Hans Gellersen will receive a $46,000 Google Faculty Research Award to expand his work on eye-tracking for interaction with display devices.
Professor Gellersen, who is a professor of Interactive Systems in Lancaster University's School of Computing and Communications, said: "Eye-tracking is a disruptive technology that will change the ways we interact with display devices.
"This award will allow us to study how gaze input can be combined with multi-touch, in order to create natural user interfaces where people use both their hands and eyes."
The award will enable PhD student Ken Pfeuffer to work with Professor Gellersen on the project.
"Gaze is natural for selection of objects on a screen, and multi-touch is great for direct manipulation," he said. "By using a combination of both gaze and touch we aim to develop novel techniques that improve interaction."
Google research awards are intended to support cutting-edge research in computer science, engineering and related fields. They are structured as unrestricted gifts to universities to support the work of world-class faculty members at top universities around the world.
More information about Lancaster University's School of Computing and Communications is available by visiting www.scc.lancs.ac.uk
Thu 18 September 2014
Tweet