RSS Feeds
RSS feeds can deliver the latest InfoLab21 news and events direct to your browser without you having to visit the website.
In most browsers you can click on an RSS link and choose to subscribe to the feed to add it to your favourites or bookmarks.
---
Growing Your Business with China through R&D and Innovation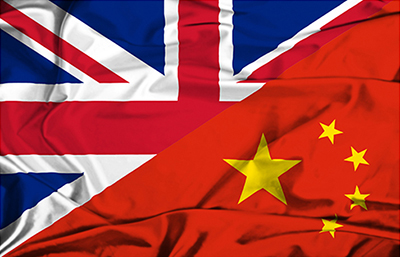 Do you have or work for a growth hungry business that:
Owns a product, service or technology with market potential in China or beyond?
Needs support for international business development?
Lancaster China Catalyst Programme is designed to help ambitious UK companies to grow and access international markets through R&D and innovation. The programme provides support worth over £70K to develop R&D and commercialisation project partnerships with businesses in Guangdong Province, China. Such partnerships can lead to the development of new products, services or processes for global markets, and inevitably help UK companies open up new or additional routes to the fastest growing market China.
The Programme provides an exclusive bespoke platform to help your company navigate an unfamiliar environment, overcome procedural obstacles, gain access to the UK and Chinese networks, identify the best match from pre-qualified partners, plan and deliver an international collaborative project in response to present/future demand and opportunities. It also enables business leaders to undertake three market visits to China in two years, and enhance international innovation capability through residential executive forum, master classes and networking activities. Furthermore, participant companies will be able to benefit from a team of postgraduates resources, and unlock significant Chinese Government match funding through your collaboration with Chinese partners.
The Programme was created by Lancaster University and is part-funded by the Higher Education Funding Council's Catalyst Fund and Lancashire County Council. Launched in January 2014, fifteen companies have started the Cycle One and had their first visit to China in September. They have commented:
"The trip was an excellent first market visit to Guangzhou, which was not only successful in helping us assess the market potential and gaining confidence in our services, but was also hugely enjoyable from a social perspective, with new contacts and friends made and genuine prospects of building productive long-term relationships."
~ Andrew Walker, Executive Director, ADAS
"The first market visit of the China Catalyst Programme was run with great professionalism. The Programme design coupled with both UK and China project teams certainly serves to de-risk market entry to China."
~ Dr Ben Herbert, Director of Research and Environment,
Stopford Energy and Environment
"The trip was highly fruitful, very much worth my time and exceeded my expectations. I was particularly impressed with the number and quality of the potential partners that were put forward and with the support from interpreters for the B2B meetings."
~ Peter Sewell, Director, Lanhai Careers Management
Download a flyer and/or express an interest now to join Cycle Two with your first market visit commencing in April 2015.
For more information contact:
Jing Lu, phone 01524 510322. Mark Beresford, phone 01524 510836
Email: china-catalyst@lancaster.ac.uk
Web: www.lancaster.ac.uk/china-catalyst
Wed 17 December 2014
Tweet