RSS Feeds
RSS feeds can deliver the latest InfoLab21 news and events direct to your browser without you having to visit the website.
In most browsers you can click on an RSS link and choose to subscribe to the feed to add it to your favourites or bookmarks.
---
Award winning InfoLab21 resident company SEO 24/7 expands again!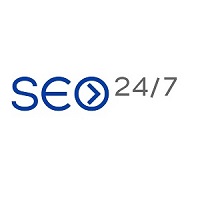 Digital marketing consultancy SEO 24/7 has nearly doubled their office space in InfoLab21 to meet the increasing demand for their services.
SEO 24/7 was founded in 2009 by Aaron Crewe, a leading digital marketing consultant with over a decade of experience in the industry. From a small start as a standalone SEO service, over the past six years they have grown into a full‐service award winning integrated digital marketing consultancy, providing services for businesses to outsource their digital marketing strategy.
Winner of 2014 Red Rose Award for Marketing Business of the Year & Finalist in the BIBAs 2013 in New Business of the Year category, the company has been in InfoLab21 since September 2011, and has continued to grow.
"We chose InfoLab21 partly due to its location - easy access to the M6, well serviced by public transport, and the services that InfoLab21 provides - all the usual you'd expect from a serviced office location, plus fantastic additional support from InfoLab21 and the university. As a company that works mostly online, the reliable high-speed internet connection was a major draw for us too. It's a lovely place to work and meet with clients- the view from the roof terrace is amazing!" Head of Agency, Monica Gwizdala, explains.
Resident companies like SEO 24/7 access a wide range of support though specialist business partnerships staff, such as funding for research and development, training and opportunities to partner on training programmes, access to international markets through our international collaborative programmes, and access to high quality graduates with opportunities for student placements throughout the year.
"Four of our current full-time members of staff are Lancaster graduates and were part of the Santander internship programme – myself included," Biology with Psychology graduate Monica adds. Santander internships are part-funded summer internships sponsored by Santander, one kind of internship available through the Science and Technology Internship Programme, which enables businesses to access skills, trial new roles, and research new ideas.
"As a business, it's fantastic having access to the talent pool of diverse and skilled graduates that Lancaster generates, and the internship programme goes a long way towards making it possible for us (as an SME) to recruit bright and innovative young people to join our company and build a future together," Monica explains.
As well as recruiting students, the business has worked with academics at InfoLab21 on collaborative research funding bids, benefited from business support programmes from with the Management School, such as LEAD course and the Lancashire Forum, and is developing projects with the Department of Mathematics and Statistics and other departments.
"We're always looking for creative and innovative people to work with - both as clients and collaborative partners. If you have a project you think would suit our skills, please get in touch for a chat!" Monica added.
To find out more about the office spaces in InfoLab21 and Lancaster Environment Centre, contact Helen Boulton, Business Co-Location Manager Tel: +44 (0)1524 510 409 Email: h.boulton@lancaster.ac.uk
Wed 10 June 2015
Tweet