RSS Feeds
RSS feeds can deliver the latest InfoLab21 news and events direct to your browser without you having to visit the website.
In most browsers you can click on an RSS link and choose to subscribe to the feed to add it to your favourites or bookmarks.
---
First awards announced by UK's Centre for Research and Evidence on Security Threats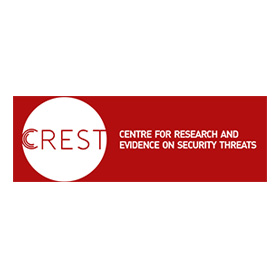 Ten projects to address some of the security threats facing the UK have been announced by the Centre for Research and Evidence on Security Threats (CREST), which is led by Lancaster University.
The call, offering £1.25m, was the first round of commissioning by CREST for programmes of syntheses and original research for understanding, mitigating and countering threats to national and international security. The ten successful projects (subject to contract) were selected out of 136 applications following an independent selection process.
Speaking about the announcement the Director of CREST, Professor Paul Taylor, said: "We were delighted with the outstanding response to our call. Standing out against stiff competition, the successful projects promise innovation, rigour, and results that will make a difference to how we understand and counter security threats. I am looking forward to working with them."
The successful projects are:
Professor Laurence Alison at the University of Liverpool, 'The Birkenhead Drill': An Exploratory Study of Expertise and Inertia in Emergency Service Responses
Dr Stephane Baele at the University of Exeter, How Does Isis' Online Propaganda Demonstrate Mechanisms of Radicalisation? Assessing Cognitive Mechanisms of Radicalisation With A Quantitative Analysis Of Isis' Online Propaganda
Professor Nick Donnelly at the University of Southampton, Differences in the Ability to Spot Rare, Non-salient or Hidden Targets
Professor Karen Douglas at the University of Kent, Why do people adopt conspiracy theories, how are they communicated, and what are their risks? Perspectives from psychology, information engineering, political science, and sociology
Professor Neil Ferguson at Liverpool Hope University, Learning and unlearning terrorism: The transition from civilian life into paramilitarism and back again during the conflict and peace process in Northern Ireland
Dr Paul Gill at UCL, Applying Criminological Paradigms to Terrorist Decision Making Regarding Security and Risk
Professor Par Anders Granhag at the University of Gothenburg, Minimal Social Exclusion: A Means to Increased Information Gain in Human Intelligence Interviews?
Dr Christopher McDowell at City University London, From the Diasporisation to the Transnationalisation of Exile Politics: Understanding When Extremism Gives Way to Moderate Politics – The Case of Sri Lanka, 1983-2016
Dr Jasjit Singh at the University of Leeds, Ethno-national, religio-cultural or anti-Muslim? Investigating Sikh radicalisation in Britain
Professor Paul Thomas at the University of Huddersfield and Professor Michele Grossman at Victoria University (Australia), Community Reporting Thresholds: Sharing information with authorities concerning violent extremist activity and involvement in foreign conflict: A UK Replication Study
For more information about the selection process and the successful projects please visit the CREST website.
Fri 10 June 2016
Tweet