RSS Feeds
RSS feeds can deliver the latest InfoLab21 news and events direct to your browser without you having to visit the website.
In most browsers you can click on an RSS link and choose to subscribe to the feed to add it to your favourites or bookmarks.
---
Lancaster Hosts Blue-Chip Innovation Conference
Story supplied by LU Press Office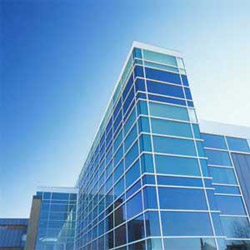 Seventy-five business leaders from blue-chip firms have attended the "Business-University Partnerships: A Driving Force for Innovation" conference at Lancaster University.
The conference was organised by the Confederation of British Industry (CBI) in partnership with QinetiQ, one of the world's leading defence technology and security companies.
Lancaster is one of 12 universities preferred by QinetiQ as a partner in collaborative programmes to apply new academic scientific and technological discoveries to defence, other areas of government and commercial sectors.
A QinetiQ spokesman said: "The University's contribution to education and training in business, industry and commerce is both innovative and impressive. It has a considerable track record in partnership at the local, regional, national and international level."
The conference was chaired by the Pro-Chancellor Bryan Gray, who is also the Chair of the North West Development Agency. Companies attending included QinetiQ , RCUK, BT Group, Hewlett Packard, Corus Group, Unilever Group, BAE SYSTEMS, Airbus UK, Smiths Aerospace, AstraZeneca, Rolls-Royce and The Co-operative Bank.
Speakers included John Cridland, Deputy Director General of the CBI, Graham Love, Chief Executive of QinetiQ, the Vice-Chancellor Professor Paul Wellings, Sir Keith O'Nions, Director General of Science and Innovation at the Office of Science and Innovation and Dr Alistair Sutherland of BCF Designs Ltd.
Private Sector Business Executive David Gregson of the University's Research and Enterprise Services said: "The main theme of the presentations was innovation and to discuss the drivers and enablers for successful business-university partnerships and the barriers to collaboration that still need to be tackled. The conference explored how business can drive and exploit innovation through collaboration with universities, and what role government should play in fostering more and better collaborations."
Thu 08 February 2007
Tweet