RSS Feeds
RSS feeds can deliver the latest InfoLab21 news and events direct to your browser without you having to visit the website.
In most browsers you can click on an RSS link and choose to subscribe to the feed to add it to your favourites or bookmarks.
---
Do You Have A 'Green' Business Idea?
Story supplied by LU Press Office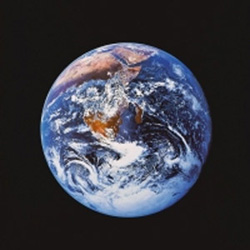 The Lancaster Environment Centre at Lancaster University has launched a competition to find four green business ideas and help turn them into reality.
The competition is calling for creative, realistic, environmentally-focused business ideas which will then be incubated in a purpose-built 'business hatchery' in the Lancaster Environment Centre.
Winners of the 2007 Business Creation Competition will be given a host of prizes and unique opportunities including 12 month's free incubation support and accommodation in The Gordon Manley Building - the new business extension to LEC, which is one of the largest environmental research centres in Europe.
LEC helps business grow and develop by providing technical resources for environmental impact management and new product or service development. It works with companies of all sizes, from new start ups to global brands, in the environmental monitoring, environmental clean-up, chemicals, water, energy, agriculture, horticulture and nuclear industries.
Funded by the North West Regional Development Agency and European Regional Development Fund, the £8.4m building provides office accommodation for businesses seeking access to the centre's prestigious technical resources. It also houses the Enterprise & Business Partnerships Team, which manages business interaction on behalf of LEC.
A panel of business experts will select four winners to receive outstanding prizes including:
12 Months accommodation in LEC's prestigious new business incubation and co-location facility, which is accessible 24 hours a day seven days a week.
Training and mentoring to develop and refine your business plan.
£500 of technical consultancy by Lancaster University researchers.
Other assistance including, protecting your intellectual property, help with the costs of legal incorporation, identifying and accessing collaborative grant funding, assistance with e-commerce and website development.
Partners in the Business Creation Competition are Barclays, CLB Coopers, Enterprise Ventures, Lonsdale & Partners, Rainbow Seed Fund, Sharp Marketing.
The deadline for entry is July 31, 2007. For further information on LEC's 2007 Business Creation Competition please visit the weblink below or contact Chris Holroyd at c.p.holroyd@lancaster.ac.uk or on 01524 510228, with your name and contact details to register your interest in the competition and to obtain a copy of the application form.
Thu 12 April 2007
Tweet