RSS Feeds
RSS feeds can deliver the latest InfoLab21 news and events direct to your browser without you having to visit the website.
In most browsers you can click on an RSS link and choose to subscribe to the feed to add it to your favourites or bookmarks.
---
University Prizes For InfoLab21 Staff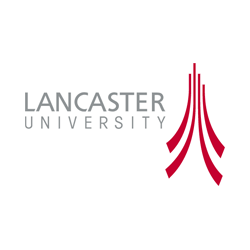 Three of this year's University prizes have gone to InfoLab21 staff.
Dr. Reuben Edwards & Dr. Paul Coulton, of the Communication Systems department have been awarded a prize for commercialisation. Dr. Reuben Edwards has also won a Teaching prize and Dr. Jim Wild, also of the Communication Systems department, has won the prize for Media & Communication.
Dr. Edwards said of the Commercialisation prize,
"It represents a welcome acknowledgement and recognition by the University of the work that Paul and I have done in building an international reputation for the creation of ground-breaking and world-leading mobile applications that have received awards for their research contribution, plaudits from businesses for their innovation, and, as Forum Nokia Champions, personal recognition from the industry leader for our status as leaders and innovators."
He also highlighted the close relationship between teaching, research and industry.
"The teaching prize specifically recognises the close relationship between teaching, research publications and industry and provides an important recognition by the University that one can maintain a balance between working with industry, producing academic publications, and providing a high quality education to students."
The Staff Prizes will be presented on Tuesday 12 June 2006 at 6.00pm At Barker House Farm by Chancellor Sir Chris Bonnington CBE.
Wed 06 June 2007
Tweet