RSS Feeds
RSS feeds can deliver the latest InfoLab21 news and events direct to your browser without you having to visit the website.
In most browsers you can click on an RSS link and choose to subscribe to the feed to add it to your favourites or bookmarks.
---
Women-Owned Business Opportunities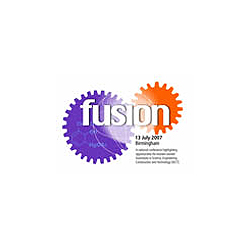 Fusion is the first UK conference and exhibition on women business owners in Science, Engineering, Construction and Technology (SECT).
This event aims to open doors to new market opportunities for female business owners in the SECT industries and inform corporate and Government procurers on how their supply chain can benefit from untapped talent. The event is in Birmingham on 13th July. There will be speakers, workshops and discussions.
Research consistently shows that female entrepreneurs are more innovative than their male counterparts; they are more likely to be providing a product new to the market, more likely to be using technology in their products or services and more likely to be offering a product or service that has been developed in the last year (Global Entrepreneurship Monitor).
The Fusion Conference is a partnership between Prowess and the UK Resource Centre for Women in Science, Engineering and Technology and is sponsored by Advantage West Midlands, in partnership with the Regional Women's Enterprise Unit.
Conference Booking Hotline: 01603 762355
For further details and booking information go to the website linked below.
Tue 10 July 2007
Associated Links
Fusion - Fusion Conference in Birmingham 13 July 2007
Tweet