RSS Feeds
RSS feeds can deliver the latest InfoLab21 news and events direct to your browser without you having to visit the website.
In most browsers you can click on an RSS link and choose to subscribe to the feed to add it to your favourites or bookmarks.
---
Training Opportunities at ICT Focus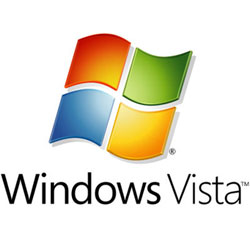 ICT Focus at InfoLab21 are taking registrations for a number of training courses.
Programmes range from Microsoft and Cisco certified courses, through to vocationally-oriented Lancaster University accredited courses or bespoke courses for industry.
New Windows Vista Courses
New courses in Microsoft Windows Vista:
5118: Maintaining and Troubleshooting Windows Vista Computers:
5119: Supporting the Windows Vista Operating System and Applications
Also taking registrations now for:
The following certificated courses can be done individually or as part of a Foundation Degree programme. Don't worry if you miss registration this time round, another co-hort will be scheduled to run in the New Year.
Certificate in Network and Systems Administration
Cetificate in Cisco Networking Technologies
Certificate in Microsoft Technologies
Certificate in Advanced Network Engineering
Certificate in Advanced Systems Administration
Also Scheduled to run at the end of October is the five day Microsoft Official Curriculum course:
2279: Implementing a Microsoft SQL Server 2005 Database.
Hackers Beware
ICT Focus have just run another successful (CEH) Certified Ethical Hacker course. Due to the success of this they will be looking at running another CEH co-hort soon; as well as the follow on course (CHFI) Computer Hacking Forensic Investigator.
Contact ICT Focus on 01524 510425
Dont forget to ask about special rates for associate companies.
Wed 12 September 2007
Tweet