RSS Feeds
RSS feeds can deliver the latest InfoLab21 news and events direct to your browser without you having to visit the website.
In most browsers you can click on an RSS link and choose to subscribe to the feed to add it to your favourites or bookmarks.
---
Futuresonic - Call for Submissions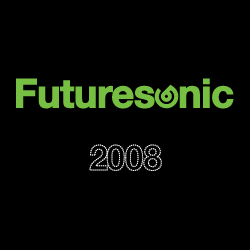 The Social - Online, Mobile and Unplugged Social Networking.
Deadline for conference submissions - 5pm 18th December 2007
Urban Festival of Art, Music & Ideas
1-4 May, Manchester, UK
Presented in association with Imagination at Lancaster, Lancaster University.
Futuresonic 2008
Futuresonic has 4 strands: Art, Music, Ideas and EVNTS. Currently in its 12th year, the festival occupies the orbits of both music and digital culture.
A focus in recent years has been presenting artworks in unexpected city spaces, and on social art and social technologies.
Futuresonic now invites artists, thinkers and makers to get social and present new types of collaborative social experience at Futuresonic 2008.
The Futuresonic international conference and the Social Technologies Summit invite proposals for talks, presentations, workshops and session themes. Submissions of innovative formats for social interaction and experimentation are encouraged.
A £5,000 commission plus many other opportunities are available in the Futuresonic 2008 Art, Music & EVNTS calls for submissions.
For details on submitting to the conference visit www.futuresonic.com/submissions-conference
The Conference
The Futuresonic conference is a place where important international discussions take place. Over recent years hype about social software and web 2.0 has raged largely unchecked. The conference will bring together leading figures to unpick the hype around the latest technological zeitgeist, broaden the debate, and propose and explore a critical understanding of social technologies.
www.futuresonic.com/getinvolved
Futuresonic brings 500 opinion formers, futurologists, artists, technologists and scientists from the digital culture, music and art communities to Manchester for four days of seminars, workshops and events.
At the heart of the festival is the internationally-acclaimed Futuresonic conference, and its focal point the Social Technologies Summit.
Conference Theme
The Social - Online, Mobile and Unplugged Social Networking.
Digital culture burns bright with a vision of being not in isolation but in groups, placing the relations between people first. Beyond the hype lies ever greater isolation and conformity. Join us as we go in search of the social.
The 2008 conference will explore the theme of The Social - Online, Mobile and Unplugged Social Networking. The conference will also mark 40 years since people took to the streets of Paris in 1968 calling for society to be abolished, and will assess the claims of todays digital culture as a potential catalyst of radical change amidst wider currents of radicalism.
Computers have become social interfaces for sharing digital media and collaborating to build online communities and folksonomies. Social technologies create an extension of social space, and new ways for people to come together, meet and share in today's society. As well as social software such as MySpace, Flickr, YouTube and FaceBook, there are technologies created and maintained by social networks, such as communities of developers and users working collaboratively with open source tools, or that enable people to connect with each other in public places, or that bind people together in their everyday lives.
The Social Technologies Summit will explore the new social spaces and the social implications of technologies for the many different kinds of people who make, use and are affected by them.
Some proclaim the death of email. Life is supposed to be 'more social' - easier to communicate, the world at our finger tips, more sharing, more social. But this is a time when we see how electronic communication can isolate us, as more and more people drown in a deluge of email that generates stress, even reducing IQ.
Additionally, 'online communities' are based upon an artificial equivalence between 'users' which obscures power relationships and issues of ownership.
In all parts of the globe people are seeking to open up or hold onto places to meet and communicate freely, online and offline. In India we see emergent kinds of community media, in South Korea new social uses of the mobile internet, and in Brazil the spread of 'cultural hotspots'.
Join us as we go in search of the social today.
Booking Information
If you want to meet the creative thinkers, artists, programmers, digital media experts, scientists, industry specialists, hardware and software developers, marketers, political thinkers and activists;
If you want to find out about new technologies and their impact on tomorrow's society;
If you are looking for new and exciting ways to create, do business and interact;
Then sign up early to the Futuresonic conference and the Social Technologies Summit.
Email Your Name, Address and Contact Details to ideas2008@futuresonic.com to receive full conference details and priority booking options.
Conference Pass
Early Bird Delegate Pass
£60 (must be bought by February 1 2008) Advance Delegate Pass £100 Delegate Pass (on the door) £150 Students/Concessions £30.
Further discounts available for group bookings.
A limited number of pay-what-you-can Day Passes will be available on each day of the conference.
The Conference Pass includes access to all festival events.
Email your name, address and contact details to ideas2008@futuresonic.com and we will send you full details on Futuresonic Conference 2008 as well as priority booking options.
Join us as we go in search of the social today.
Web 2.0...
I take part
you take part
he takes part
we take part
you all take part
they profit.
(Slogan from Paris '68, remixed)
Futuresonic is supported by Arts Council England North West and presented in association with Imagination at Lancaster, Lancaster University.
Mon 12 November 2007
Associated Links
Tweet