RSS Feeds
RSS feeds can deliver the latest InfoLab21 news and events direct to your browser without you having to visit the website.
In most browsers you can click on an RSS link and choose to subscribe to the feed to add it to your favourites or bookmarks.
---
NW Start Up Success for Ahoy!There Ltd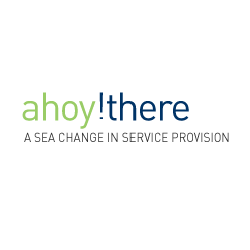 The 5th NW Start Up 2.0 event will take place on 17th January. One of our Associate Companies went along to a previous event and gave us some feedback.
After seeing the last NW Start Up event advertised in November's InfoTextX, Ahoy There Ltd, an associate company of InfoLab21 went along to pitch to an audience of fellow technologists, entrepreneurs, start-up companies and investors.
Their pitch won the runner-up prize which was a business planning software application called i2M developed by consultancy firm Inventya.
Christian Rayner, Director of Ahoy There, said "The main value was the chance to network with venture capitalists and other start-ups at a similar stage to ourselves.
"It was a very worthwhile event so thank you for bringing it to my attention - particularly the opportunity to discuss my business strategy with professional investors.
"Being able to experience the innovation and energy coming out of other software companies was uplifting and inspirational."
You can find more about the upcoming event or Ahoy! There Ltd from the links below.
Fri 11 January 2008
Tweet