RSS Feeds
RSS feeds can deliver the latest InfoLab21 news and events direct to your browser without you having to visit the website.
In most browsers you can click on an RSS link and choose to subscribe to the feed to add it to your favourites or bookmarks.
---
Action Learning Is Therapy For Business Leaders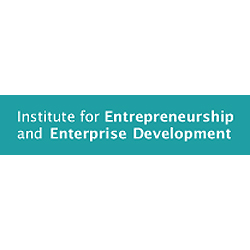 Owner-managers can feel as isolated as Everest explorers when making big business decisions, according to academics at Lancaster University Management School (LUMS).
To address that isolation, LUMS has launched an Action Learning programme for owner-managers of small businesses.
New research has shown even the most experienced managing directors of small and medium-sized companies can find themselves alone when wrestling with key issues. But a revolutionary system of Action Learning is now being used at Lancaster to help them make the right decisions and boost their turnover.
The University's Chancellor, Sir Chris Bonington, is well placed to comment. He said: "When owner-managers talked to me about the sense of isolation they felt at certain times, it struck a chord and is certainly akin to the kind of isolation that I felt at times when leading expeditions up Everest and other mountains.
"In fact, there are distinct comparisons, such as the importance of selecting the right team, planning and critical decision making. These people are climbing their own mountains. The Action Learning sessions we've established at Lancaster help them to share these issues with other small business owners and organisations who are experiencing similar challenges."
Also described as 'The Board You Couldn't Afford', an Action Learning 'set' includes six or seven business people, who meet once a month. Laurie Smith, Action Learning facilitator at Lancaster, said: "This is not a system of giving advice, it is about self-exploration and the reinforcement of ideas.
"We have people from engineering firms sitting next to people running a nursery. But background doesn't matter, with Action Learning what counts is the ability to pose questions and to listen, and we have had some remarkable results - some people have made life-changing decisions and launched new companies."
Action Learning provides problem-solving and accelerated learning, enabling business people to handle difficult situations more effectively. Using a small group to provide both challenging questions and support, individuals can learn effectively from one another, as they tackle problems by developing and implementing their own solutions.
For more information on Action Learning, please contact Laurie Smith on 01524 510718 or email actionlearning@lancaster.ac.uk
Wed 16 January 2008
Associated Links
IEED - Institute for Entrepreneurship and Enterprise Development
Tweet