RSS Feeds
RSS feeds can deliver the latest InfoLab21 news and events direct to your browser without you having to visit the website.
In most browsers you can click on an RSS link and choose to subscribe to the feed to add it to your favourites or bookmarks.
---
Let Your Business Benefit From an E-Business Project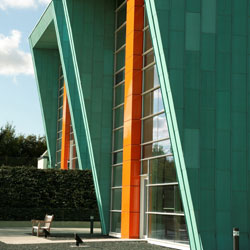 We are seeking proposals for dissertation projects that can be undertaken by students during summer 2008.
Deadline for project proposals: February 8, 2008.
The Lancaster Masters in E-Business & Innovation (EBIN) is a unique multidisciplinary programme that provides students with the management, entrepreneurial and ICT knowledge required for managing enterprises driven by innovations in e-business.
Further details including a timetable and past project examples can be found in the documents below.
If you would like to submit a project proposal for a project to suit your business please use the proposal template. Send your proposal outline to:
Dr. Gerd Kortuem
Programme Director E-Business & Innovation
Email: kortuem@comp.lancs.ac.uk
Phone: 01524 510324
Thu 17 January 2008
Tweet