RSS Feeds
RSS feeds can deliver the latest InfoLab21 news and events direct to your browser without you having to visit the website.
In most browsers you can click on an RSS link and choose to subscribe to the feed to add it to your favourites or bookmarks.
---
Creative Industries: Call For Collaborative R&D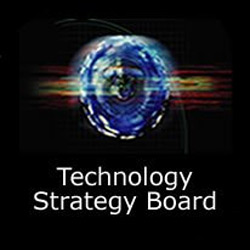 A competition for the funding of collaborative research and development in innovative technology is being held by the Technology Strategy Board (TSB).
Phase 3 for Creative Industries opened on 30 January 2008. An indicative £7 million has been allocated to invest in "highly innovative collaborative research in the application of digital technologies for creation, preservation, interaction, personalisation and increasing the competitive advantage of creative industry products, services and experiences."
The TSB is a business-focused organisation dedicated to promoting technology-enabled innovation across the UK. They welcome projects that will exploit existing technologies in new or innovative ways alongside truly new or incremental developments.
Ideally the Technology Strategy Board is looking for projects which will lead to solutions that can be deployed across different businesses, platforms, sectors or distribution channels.
The competition is open to collaborative projects between UK based companies and universities / other research organisations.
For further details please visit their website: www.technologyprogramme.org.uk
Key Dates
Competition Opened 30 January 2008
Optional Expression of Interest deadline 04 April 2008
Feedback provided by 14 April 2008
Feedback discussion in week beginning 14 April 2008
Applicants' Briefing (optional) 23 April 2008
Compulsory Expression of Interest deadline: 09 May 2008
Feedback 19 May 2008
Feedback discussions in week beginning 19 May 2008
Applicants' Briefi ng (compulsory) 28 May 2008
Deadline for receipt of Full Applications 12 June 2008
Decision and feedback to applicants 24 July 2008
Mon 10 March 2008
Associated Links
Tweet