RSS Feeds
RSS feeds can deliver the latest InfoLab21 news and events direct to your browser without you having to visit the website.
In most browsers you can click on an RSS link and choose to subscribe to the feed to add it to your favourites or bookmarks.
---
Lancaster University Ideas Festival 2008
Story supplied by LU Press Office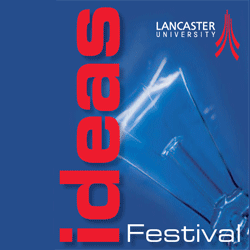 A one-day event to showcase the latest research and ideas from recently appointed professors at Lancaster University takes place on 18 April.
The Ideas Festival, open to students, University members and the wider community, is an opportunity for Lancaster academics to share aspects of their research on themes ranging from Design to Wireless Broadband.
Co-chaired by the Chancellor, Sir Chris Bonington CBE, and the Pro-Chancellor, Bryan Gray MBE, it features a series of short presentations making accessible to all the vision and expertise across the disciplines.
The series of 14 short 15 minute talks will incorporate multi-media presentations from across the University faculties and audience members are encouraged to dip in and out of the lectures. Others on campus will watch the event on a live web cast.
The themes are juxtaposed to give people the opportunity to listen to diverse lectures ranging from presentations on nuclear engineering to the latest thinking in leadership and human rights.
The Ideas Festival takes place from 10 a.m. to 3.45 p.m. in Lecture Theatre 1, Lancaster Leadership Centre. Members of the public who wish to come to the Ideas Festival should contact the Ceremonies and Events Office:
01524 592190
Wed 16 April 2008
Tweet