RSS Feeds
RSS feeds can deliver the latest InfoLab21 news and events direct to your browser without you having to visit the website.
In most browsers you can click on an RSS link and choose to subscribe to the feed to add it to your favourites or bookmarks.
---
Futuresonic - The Social Technologies Summit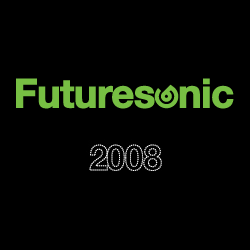 Speakers have been announced for The Social Technologies Summit at Futuresonic 2008.
The event is presented in association with Institute of Advanced Studies and Imagination at Lancaster University.
It will take place at the Contact Theatre, Manchester from 1 - 2 May (supporting events 30 April & 3 May).
The Futuresonic Conference brings opinion formers, futurologists, artists, researchers, technologists and scientists from the digital culture, art and music communities together around shared issues to do with technology, society, art and the city.
The theme Social Futures - Online, Mobile and Unplugged is explored by leading figures developing the next generation of social media alongside Richard Stallman founder of the Free Software movement and Gerd Leonhard speaking on the future of music.
Reflecting the 'social' theme, the conference will combine keynotes, critical debates, workshops, demos and experiences with open and participatory sessions, promising a fun and engaging number of days.
Themes include: mobile social software, freeing space in the augmented city, how game design can revolutionise social software, OpenID and who is keeping an eye on the kids.
For more information please go to the Futuresonic website below.
Wed 16 April 2008
Associated Links
Tweet