RSS Feeds
RSS feeds can deliver the latest InfoLab21 news and events direct to your browser without you having to visit the website.
In most browsers you can click on an RSS link and choose to subscribe to the feed to add it to your favourites or bookmarks.
---
SMART Online Demos From Escendency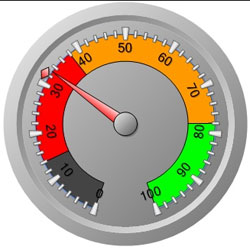 InfoLab21 resident company Escendency has created some online demo's of their SMART (Strategy Mapping and Reporting Technology) system.
The demos are now available on their website. Just go to www.escendency.com to access the link on the homepage.
SMART, a subscription based online system, provides strategic management reporting and improvement action planning across any organisation or partnership.
These short training and demonstration video clips show some of the key areas of the Escendency SMART system.
Director, Mark Robinson says, "We are really pleased to see that our system is now benefitting a whole range of organisations and partnerships including Local Authorities, Universities, a Regional Development Agency, a school and a Neighbourhood Management project.
"Our subscribers are using the system for everything from the monitoring, managing and automatic reporting of corporate strategy to implementing a climate change action plan for the whole of North West of England.
"We often get requests for demonstrations of various parts of the system so we thought we'd create a video library for people to view in their own time. As we get more requests we'll add them to the library."
Escendency's SMART mapping methodology ensures that your whole strategy is joined-up, nested and coherent.
The system provides automatic online progress reporting for your vision, mission, hard and soft objectives, indicators and action plans from across your organisation.
If you'd like to discuss how you or someone you know might benefit, email info@escendency.com or call Mark directly on 07932 070691.
Mon 19 May 2008
Tweet