RSS Feeds
RSS feeds can deliver the latest InfoLab21 news and events direct to your browser without you having to visit the website.
In most browsers you can click on an RSS link and choose to subscribe to the feed to add it to your favourites or bookmarks.
---
NEMO Recognised By IET Innovation Awards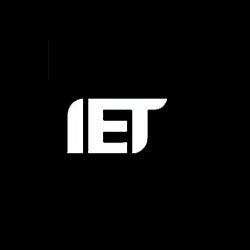 Research by Professor Nigel Davies, Dr. Joe Finney, James Brown and Dr. Christos Efstratiou from the Department of Computing has been highly commended by judges in the North West IET Innovation Awards 2008.
In partnership with the Northwest Regional Development Agency (NWDA), the IET aims to recognise and reward innovation in engineering, science and technology across the region.
The NEMO hardware/software platform research was picked as one of 10 projects out of 28 entries.
The NEMO project group are developing a new generation of 'smart tags' to help keep workers safe on construction sites.
The research project is creating tiny Radio Frequency ID (RFID) tags, with sensors and memory, which can be embedded in everyday objects - such as tools - and communicate via a network using wireless technology.
Fri 18 July 2008
Associated Links
NEMO - Networked Embedded Models and Memories of Physical Work Activity
Tweet