RSS Feeds
RSS feeds can deliver the latest InfoLab21 news and events direct to your browser without you having to visit the website.
In most browsers you can click on an RSS link and choose to subscribe to the feed to add it to your favourites or bookmarks.
---
Women's Enterprise Rises Up Government Agenda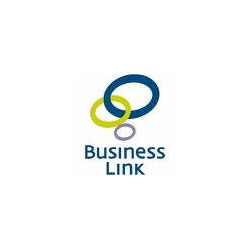 Women's enterprise has risen in both the national and regional agendas for enterprise.
The Government's national strategy on enterprise, 'Enterprise: Unlocking the UK's talent', included several specific initiatives aimed at aligning support for women-owned businesses with mainstream business support (visit www.berr.gov.uk for more information).
The Northwest Enterprise Strategy (www.nwda.co.uk/enterprise) also reinforces this approach and is supported by the action plan being produced by the Northwest Women's Enterprise Forum (NWWEF), which is due for release shortly.
This plan will help to shape the ongoing work on women's enterprise in the region and help coordinate the work of both regional and national partners and stakeholders.
The NWWEF was established by the Northwest Development Agency (NWDA) in 2004 to help promote the women's enterprise agenda in the Northwest and consists of 12 influential women from a wide range of business backgrounds.
The group meet quarterly and aim to work strategically to ensure that women's enterprise is recognised and respected in the North West region, nationally and internationally, resulting in a significant increase in the number of women starting and growing businesses.
The Northwest also participates in a national Women's Enterprise Ambassador campaign (SPARK) managed at national level by Enterprise Insight (www.makeyourmark.org.uk ), and coordinated regionally by the Regional Development Agencies.
The Women's Enterprise Ambassador Campaign aims to increase the number of visible female business role models in the UK and to actively encourage more young girls and women to consider setting up in business for themselves.
The Northwest currently has approximately 150 women ambassadors signed up, including women business owners and representatives from regional partners and stakeholders including Business Link NW, Higher Education Institutions and industry partners.
The 25th June 2008 saw the first anniversary meeting of the Northwest's Women's Enterprise Ambassadors at Stanley House, Blackburn and was attended by over 50 ambassadors who gathered to discuss how they can continue to make an impact in their role and to hear guest speakers talk about current enterprise strategy in the UK, access to finance and WEConnect (www.weconnect.org.uk ), a new government backed initiative which aims to link women owned businesses into multi-national corporations supply chains.
For more information about the work of the NWDA on women's enterprise, the NWWEF and the Women's Enterprise Ambassador Campaign please visit www.nwda.co.uk/women
If you run a business or are thinking of setting up one and would like to speak to somebody about the types of advice, guidance and support that may be available to you, please contact Business Link NW on 0845 00 66 888 or visit the website below.
Fri 18 July 2008
Associated Links
Tweet