RSS Feeds
RSS feeds can deliver the latest InfoLab21 news and events direct to your browser without you having to visit the website.
In most browsers you can click on an RSS link and choose to subscribe to the feed to add it to your favourites or bookmarks.
---
Freeview Launch For Former InfoLab21 Resident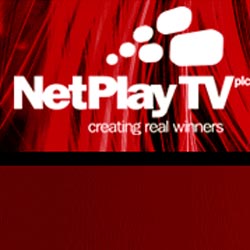 NetPlay TV plc, the interactive gaming company, and former resident of InfoLab21, has launched its own 24 hour Freeview Channel.
The first interactive gaming company to secure a dedicated Freeview channel, NetPlay TV is broadcasting its services, including Supercasino.com and Live Bingo on Freeview Channel 48.
Historically the company has bought spare capacity on the Freeview platform from other broadcasters, such as Virgin and Nuts TV.
86.7% of UK households receive digital TV. To date there have been over 27m Freeview boxes sold making it the most successful digital TV broadcaster in the UK.
Martin Higginson, Executive Chairman and Chief Executive Officer, said:
"This is a major milestone for our business. Freeview is the largest digital TV platform in the UK with over 15.3 million homes using the service.
"To secure a dedicated channel to broadcast our services is a real achievement for the whole team. We will now be able to drive people to our Freeview channel 48 and thus build loyalty in this destination.
"NetPlay TV now broadcasts its services, including Supercasino.com and Live Bingo on three of the four digital TV platforms, Freeview, Sky, and Freesat, giving it a total addressable audience of over 23 million homes in the UK.
"Allowing our customers to interact with live presenters is a real differentiator. We firmly believe customer playing habits are changing and as such more and more users are now demanding a 'live' gaming experience."
Fri 13 February 2009
Associated Links
Tweet