RSS Feeds
RSS feeds can deliver the latest InfoLab21 news and events direct to your browser without you having to visit the website.
In most browsers you can click on an RSS link and choose to subscribe to the feed to add it to your favourites or bookmarks.
---
HighWire Doctoral Training Scheme Launch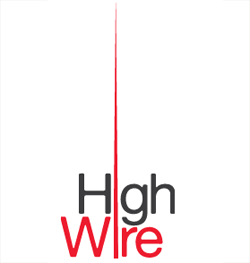 Lancaster University's new Doctoral Training Scheme, HighWire, has begun recruiting students.
Highwire is a collaboration between Computing, Design and Management with the emphasis on producing a new breed of innovative people who understand and are able to advance the state of the art in technical, design and business innovation.
The scheme will align with the needs and goals of business and industry to ensure the relevance of the programme and to encourage technology exchange and early adoption of emerging technologies, processes and ideas.
This builds on the strengths of InfoLab21's initiative, a recognised leader in technology exchange, to seek a more value-added and marketable pathway from the digital laboratory to the marketplace.
The EPSRC-funded scheme will provide funding (bursary and enhanced stipend) for 50 PhD students over 5 years. A recruitment event for this year's candidates will take place on the 11th of March.
More information on the scheme and the event are available on the HighWire website.
Tue 17 February 2009
Associated Links
HighWire - Creating Innovative People for Radical Change
Tweet