RSS Feeds
RSS feeds can deliver the latest InfoLab21 news and events direct to your browser without you having to visit the website.
In most browsers you can click on an RSS link and choose to subscribe to the feed to add it to your favourites or bookmarks.
---
Invosoft Help Launch Scheme For Victims Of Brain Injury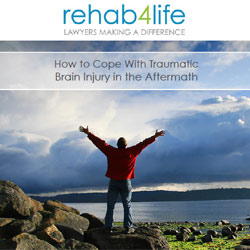 Resident company Invosoft have helped launch Rehab4Life, a pioneering scheme to maximise the recovery chances of brain injured victims of no fault accidents.
Invosoft are an online software and web development company located in InfoLab21 and have created the website for the scheme set up by two Preston solicitors, Andrew Lindsay and David Smith, who each have a child affected by brain injury.
Ben Heron, Managing Director of Invosoft says "We are very proud of this site, not only because it's a great cause but because we have worked hard to include some great functionality.
"As well as using the Invosoft Content Management System, there is a custom-built document and case management system helping the referral process behind the scenes. Partner law firms who sign-up to the rehab4life scheme can login and submit new cases for review and then manage their cases throughout the rehabilitation process."
Rehab4Life will help people with traumatic brain injury (TBI) across England and Wales access up to £125,000 to pay for fast-track rehabilitation and cover loss of earnings. It is backed by world renowned neurological expert Professor Mike Barnes, a former President of the World Federation of Neurological Rehabilitation who says;
"Victims of TBI may get good compensation but often several years after the injury, when it is really needed upfront. Many of the complications I see stem from inadequate rehabilitation in the early few years.
"The beauty of Rehab4Life is that it provides rapid access to money when it's needed. It's a brilliant pioneering scheme offering TBI patients a better quality of life and chance of long-term recovery."
Invosoft also specialise in online holiday booking software, availability calendars, complete website solutions, content management systems and marketing with an emphasis on quality and value for money.
Fri 01 May 2009
Tweet