RSS Feeds
RSS feeds can deliver the latest InfoLab21 news and events direct to your browser without you having to visit the website.
In most browsers you can click on an RSS link and choose to subscribe to the feed to add it to your favourites or bookmarks.
---
Follow InfoLab21 On Twitter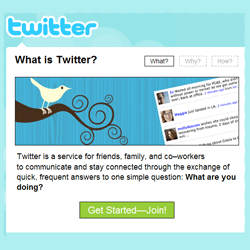 You can now follow InfoLab21 on Twitter at https://twitter.com/InfoLab21
Twitter is a free social networking and micro-blogging service that enables its users to send and read each other's updates, known as tweets.
Fri 05 June 2009
Associated Links
Tweet