RSS Feeds
RSS feeds can deliver the latest InfoLab21 news and events direct to your browser without you having to visit the website.
In most browsers you can click on an RSS link and choose to subscribe to the feed to add it to your favourites or bookmarks.
---
Preston Company Praises Graduate Academy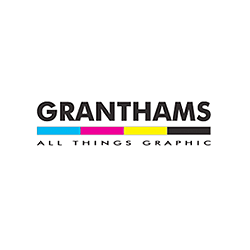 Graphics company Granthams have praised the 'knowledgeable staff' of the InfoLab21 Graduate Academy who provided an ICT appraisal and strategy report.
Granthams is a long established company providing a wide range of services for the graphics industry. The company has two sites in Preston and Blackpool. A small team of inhouse staff support the ICT infrastructure for both sites.
In addition, the team provides a sales, installation and support service for a wide range of ICT and printing solutions that the company sells to a diverse range of corporate customers throughout the UK.
Granthams approached InfoLab21 for advice as to how they could put in place a robust ICT infrastructure that supports data sharing/exchange between their two premises to help improve productivity.
Most up to date industry practises
General Manager Kirsty Reader explains why they chose InfoLab21:
"We decided to get involved with the InfoLab21 Graduate Academy because we wanted to gain some help and insight into the most up to date and current industry practises in the ICT field."
"Working for a small, but very busy company has meant that we have not always had the time or resource to spend on training courses or gaining accreditations, but working closely with the knowledgeable staff in the Academy during the preparation of the report has meant that we have been able to find out the best way of doing things, and the best way of setting up our ICT systems."
ICT Appraisal and Strategy
The Graduate Academy provided an ICT appraisal taking into account current and future requirements. This was developed in line with business processes through company visits and working closely with the company.
An ICT strategy document focusing on the company's needs in terms of networking requirements and detailing recommendations on options that Granthams could consider, was then produced.
Kirsty explained how the support has helped them;
"The report has given us a good benchmark to work with and has helped us in a recent server upgrade we were doing. It has also given us the assurance that the information and advice we give to our customers is the most up to date."
The support was funded through the European Regional Development Fund.
Future of the IGA
The Graduate Academy is hoping to be taking on new Graduates and new projects later this year, pending funding approval.
Wed 24 June 2009
Tweet