RSS Feeds
RSS feeds can deliver the latest InfoLab21 news and events direct to your browser without you having to visit the website.
In most browsers you can click on an RSS link and choose to subscribe to the feed to add it to your favourites or bookmarks.
---
Secure Your Organisation In An Uncertain World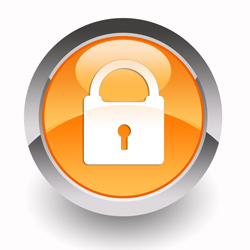 Starting in September 2009 ICT Focus is launching two new programmes designed to meet the requirements of the current and next generation of IT security specialists.
It blends world class academic teaching and the latest industry knowledge to deliver a comprehensive cutting edge programme.
PgCert or MSc in Cyber Security
There are two routes open for students, a two year part time Masters Degree route or a Postgraduate Certificate route.
Both routes have been designed specifically for students who wish to remain in work while they study, enabling companies to strategically plan for their employees' study time.
The overall aim of these programmes is to equip students with the knowledge and skills necessary to understand the security challenges that businesses face in an ever increasingly risky online world.
Trainer Dr. Daniel Prince says, "Our unique approach combines industrial qualification training and academic certification; blending psychology, law, computing and management disciplines into a coherent Cyber Security programme.
"This approach develops an individual's skills to tackle all security issues, whether they are people, process, or technology related."
Added Value
The Masters Degree Route costs £3125 per annum for two years and the Postgraduate Certificate Route (£2950)
Head of ICT Focus Rachel Fligelstone points out the extra value of these courses;
"In terms professional accreditation the PGCert builds upon the EC Council Certified Ethical Hacker (CEH) programme and the curriculum from the Certified Information Systems Security Professional (CISSP). Both these programmes would cost between £1800 & £2000 each if attended as a short course.
"The MSc adds the EC Council CHFI (Computer Hacking Forensic Investigator) curriculum - another certification which would cost £2000 to attend elsewhere.
"The beauty of both the programmes is that not only can IT Security professionals take these sought-after industry certifications, but for a similar or smaller fee they get the benefit from additional inter-disciplinary modules and develop skills essential for those working within IT Security."
For more information please see the attached flyer.
If you would like any further information on these programmes please contact ICT Focus on 01524 510425 or email ictfocus@lancaster.ac.uk.
Tue 25 August 2009
Tweet